October 3, 2017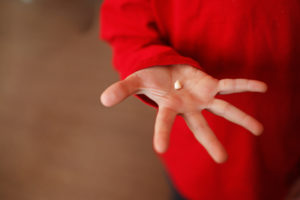 It can happen in the blink of an eye. One minute you're perfectly safe having a great day, and the next you feel a tooth fly out of your mouth. Usually, that feeling is preceded by an impact or bite into something hard, but still, losing a permanent tooth typically comes as a shock. Keep reading to learn more about how to respond if you lose a tooth or experience other dental emergencies.
Step 1 – Take a Breath
We know an accident or injury that leads to a knocked out tooth can be really stressful or frightening, but it's important you stay calm. Take a few breaths, and give your dentist a call. A good dentist will have a team member available to help walk patients through first aid and pain management over the phone. This will help you stay calm and get the emergency dental help you need.
Step 2 – Retrieve the Tooth
Once you've calmed down a bit, look for your tooth. When you find it, handle it by the crown (top of the tooth) rather than the roots. Look over the tooth to see if it's broken or damaged. You want to make sure there is not a piece of tooth missing or still in the socket.
Step 3 – Clean the Area & Knocked Out Tooth
Holding the tooth by the crown, you can run cool water over it to remove any dirt or debris, but do not brush or rub the tooth as any remaining soft tissue is essential to the reattachment process. Then, rinse out your mouth with cool water. If the vacated socket is bleeding heavily, you can bite down on clean gauze or cloth to stop the flow of blood. An ice pack applied at 20 minute intervals (20 on /20 off) will also help to slow the bleeding.
Step 4 – Replace the Tooth in its Socket
If the entire tooth is knocked loose and there are no small pieces of tooth remaining in the socket, you should be able to return the tooth to its original socket. Once in place, bite down on gauze or clean cloth to hold the tooth in position.
Step 5 – Store the Tooth if You're Unable to Replace It
If for any reason you cannot safely or comfortably return the tooth to its socket, you can store it in a container filled with water or whole milk. This will keep the tooth moist and protect any remaining soft tissue that's attached to the knocked out tooth. If you're comfortable doing so, you can also place the tooth between your cheek and gums in order to keep it in a more natural state.
Meet Dr. Javeed
At the Virginia Beach dental office of Astra Javeed, DMD, we're here to help whenever patients need us most. Whether you lose a tooth on Monday morning or Saturday night, we'll do our utmost to see you right away. Contact the Smile Care Family Dentistry team anytime you need us for emergency dental care. From toothaches to facial trauma, we'll do our utmost to relieve pain and get a smile back on your face right away.
Comments Off on What Do I Do if I Lose a Tooth?
February 18, 2015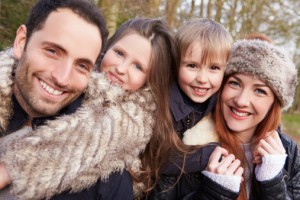 You work hard every day to ensure that your family is happy and healthy. At Smile Care Family Dentistry, we see it as our duty to keep every smile in your family safe from common oral health concerns, including cavities, injuries, gum disease, and more. With our extensive range of family dentistry services, Dr. Asra Javeed and our entire team keep the smiles of Virginia Beach, VA families looking and feeling their best.
Comments Off on
Your Trusted 23452 Family Dentist at Smile Care Family Dentistry
December 24, 2014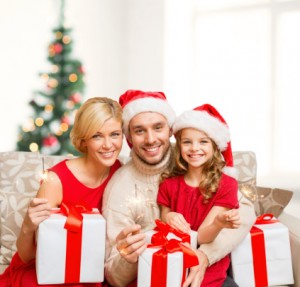 When was your last dental checkup? If you can't remember your last dental appointment, you could be unnecessarily endangering your health. Avoiding routine dental care allows harmful bacteria and decay to take root in your teeth and gums. Home oral hygiene can't replace the benefits of professional dental cleanings or screenings. Dental diseases can often begin and spread without any warning signs. Therefore it's imperative that you visit a dentist every six months to maintain good oral health. You can make your general and family dentistry checkup appointment with Smile Care Family Dentistry today. Smile Care Family Dentistry offers quality dental care to protect your long term health and wellbeing. The highly qualified dentist of Smile Care Family Dentistry proudly serve families daily throughout Virginia Beach, VA, Norfolk, Chesapeake, and the surrounding communities.
Prevent Gum Disease: Gum disease is caused by the accumulation of plaque and tarter. Only a professional dental cleaning can fully remove these deposits and prevent the development of the gum disease Gingivitis.
Stop Tooth Decay: Sometimes tooth decay isn't obvious. Even if you have no pain or sensitivity, you could still have dental cavities, which left untreated will eventually cause tooth aches and dental abscess. During your checkup, our dentists will be able to spot these troubled areas early, and treat them before they become an issue.
Oral Cancer Screening: Oral cancer can be fatal if caught in the later stages of development. You can protect your health by visiting a dentist regularly and receiving a routine oral cancer screening. The chance of a positive treatment outcome is dramatically increased for patients who catch the disease early.
Strengthen and Protect Teeth: Smile Care Family Dentistry can provide tooth strengthening dental sealants and fluoride treatments to protect your family's teeth from future decay.
Keep Teeth Bright: Regular dental cleanings can help you fight off tooth discoloration and staining.
Avoid Bad Breath: The removal of plaque and tarter will also rid your mouth of odor causing bacteria and the substances that harbor it inside your mouth.
Make a dental checkup appointment with Smile Care Family Dentistry today. Smile Care Family Dentistry offers quality preventive dental care to patients of all ages. Smile Care Family Dentistry is the leading general and family dentistry of Virginia Beach, proudly serving families daily throughout Virginia Beach, VA, Norfolk, Chesapeake, and nearby areas.
Comments Off on General and Family Dentistry 101: Why Are Regular Dental Check Ups So Important?