Invisalign Clear Braces – Virginia Beach, VA
The Flexible, More Discreet Way to Straighten Teeth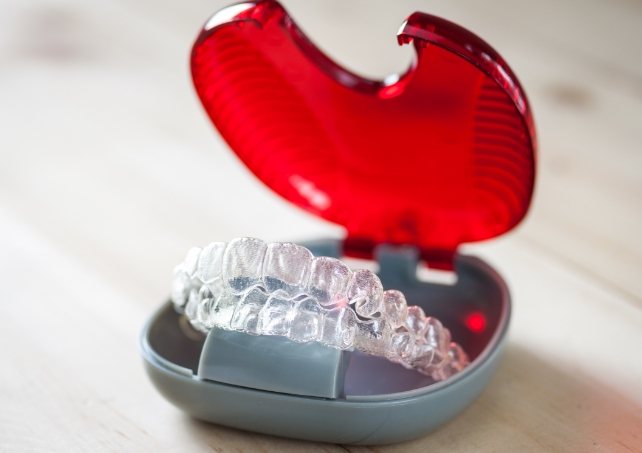 If you've always wanted to do something about your crooked teeth or bite alignment but don't want the hassle of dealing with metal braces, you're in luck. Forget the embarrassment traditional braces can cause, and don't worry about giving up your favorite foods because of the possibility it'll get stuck between wires. Invisalign in Virginia Beach is an alternative solution that allows you to straighten your teeth discreetly and with more flexibility than traditional braces. At Smile Care Family Dentistry, Dr. Asra Javeed can create a customized treatment plan that will have you seeing a new and improved smile in less time than it takes with metal braces. If you're ready to get started, contact us today to schedule a consultation.
How Does Invisalign Work?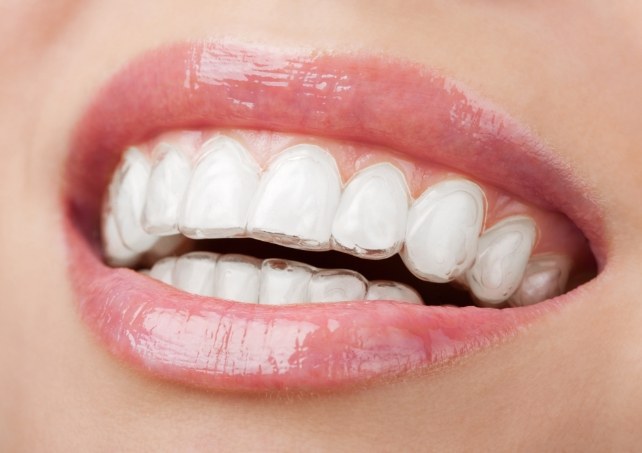 Invisalign consists of clear, plastic aligners that are customized to your individual needs. When sitting for your consultation, Dr. Javeed will examine your teeth and determine if you are a qualified candidate for Invisalign. If so, she will take impressions and send them to the lab to have your aligners created. Each set of aligner trays are designed to represent your teeth at each stage of their progression.
Every two weeks, unless instructed otherwise by Dr. Javeed, you'll change your aligner set for the next one in the series. Each time you do this, your teeth will gently shift in the desired direction, putting you closer and closer to the smile you want and deserve. You can expect, on average, for your treatment to last between 12 and 18 months, but each case is different, so treatment times may vary.
What Are the Benefits of Invisalign?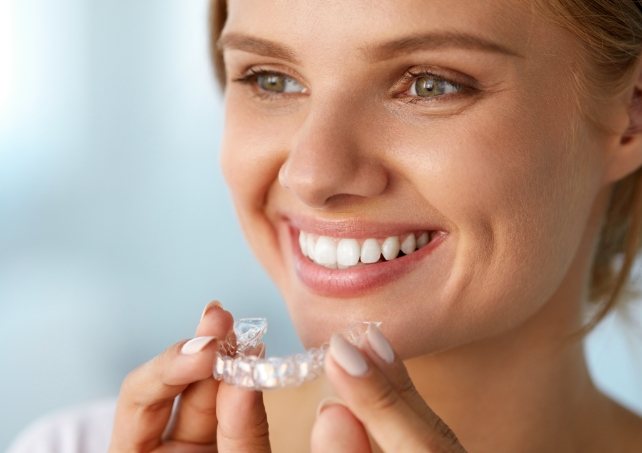 If you haven't yet discussed or researched Invisalign, you'll be surprised to know there are many benefits to this method of treatment, including:
Aligners are removable. If you want to continue eating the foods you love, Invisalign is a great solution because you're instructed to remove your trays while eating and drinking. The aligners cannot withstand the bite pressure and wear and tear. It's important to remember, however, that because they're removable, you must be committed to wearing them 20-22 hours each day and only removing them while eating, drinking, and cleaning your trays.
The trays are unnoticeable. Made of clear plastic, no one will ever know you're being treated unless you tell them.
No Irritation. If you prefer that your mouth's soft tissue remain unscathed, Invisalign clear aligners are the better alternative to metal braces. Brackets and wires can snag or rub against your gums, cheeks, lips, and tongue, whereas, Invisalign is smooth.
Am I a Good Candidate for Invisalign?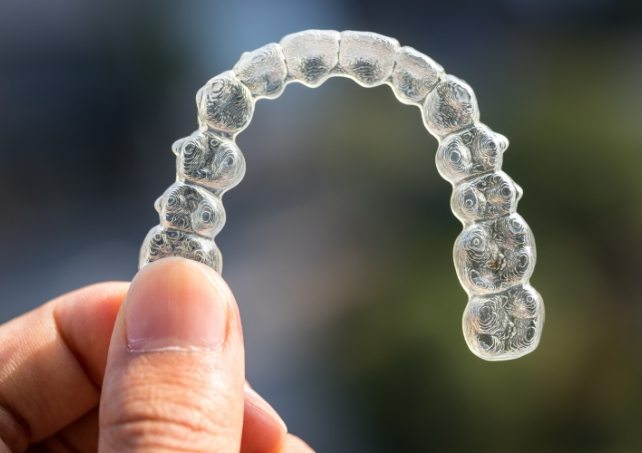 Invisalign is typically geared for adults who are committed to wearing the aligners according to Dr. Javeed's instructions. The reason it is not a suggested treatment method for children or young teenagers is because their teeth have not finished growing. If you have any of the following, you may be eligible for Invisalign clear braces:
How Much Does Invisalign Cost?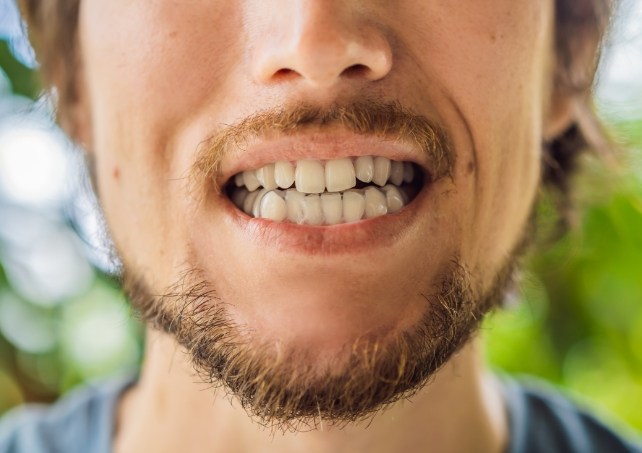 The only way to determine how much your Invisalign treatment will cost is to schedule a consultation with your cosmetic dentist in Virginia Beach. Each case is different, so the cost may vary. There are several factors that are considered when factoring cost:
The severity of your dental problem
How many sets of aligners you'll need
If any additional dental work needs to be performed prior to receiving Invisalign