Porcelain Veneers – Virginia Beach, VA
Transform Your Smile with Porcelain Veneers!
If you want to change the way your smile looks because of stained, chipped, cracked, or misaligned teeth, you may benefit from treatment with porcelain veneers in Virginia Beach, VA. Made from thin pieces of high-quality dental porcelain, veneers are designed to hide cosmetic imperfections and create beautiful, natural-looking results. Dr. Javeed has the solution you need to get the smile of your dreams.
Why Choose Smile Care Family Dentistry
for Porcelain Veneers?
Personalized Treatment Designed to Meet Your Unique Needs
Preview Your Results with Digital Imaging Technology
Compassionate, Caring Dentist & Team
What are Porcelain Veneers?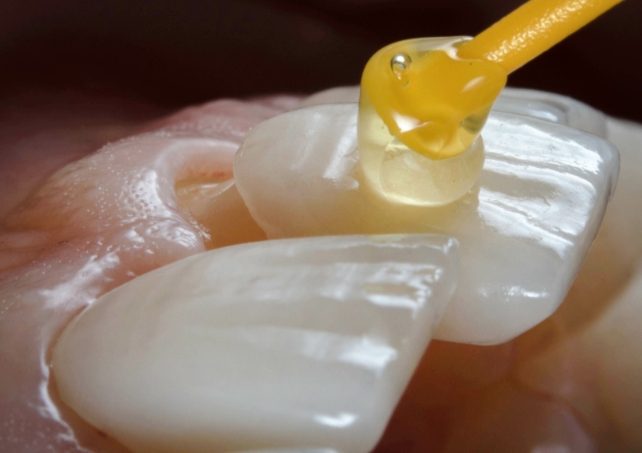 Porcelain veneers are thin shells bonded to the front surfaces of your teeth to instantly improve their color, size, shape, and proportion. They provide a minimally invasive solution to achieve natural-looking results that last.
Different Types of Porcelain Veneers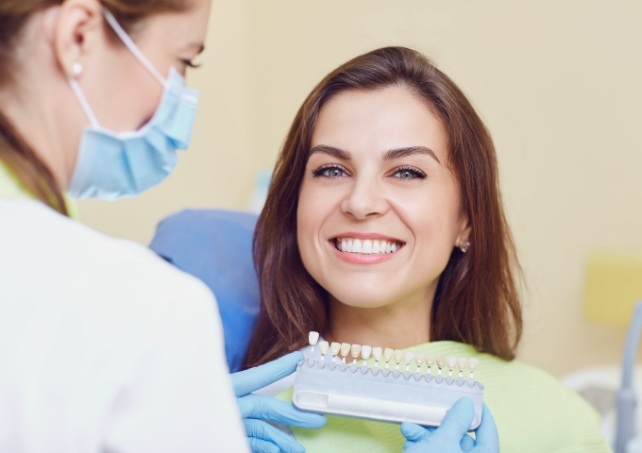 After an initial consultation, Dr. Javeed creates a customized treatment plan tailored to your needs and your preferences.
Traditional Porcelain Veneers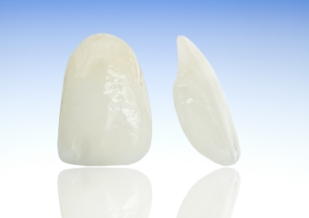 Traditional porcelain veneers are among the most preferred solution because they are thinner than those made from other materials; however, they are durable to last for several years. Since they are made from porcelain, they closely mimic enamel to create natural-looking results.
What is the Process Like?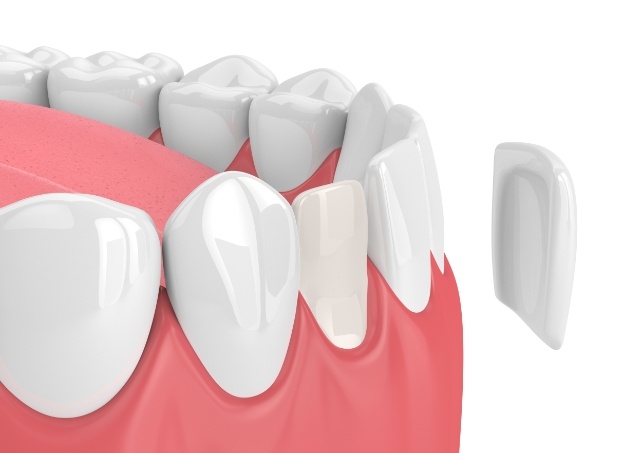 You can often achieve your new smile in as little as two appointments. After ensuring you are a candidate for the treatment, your cosmetic dentist, Dr. Javeed, cleans and prepares your teeth. This involves removing a small amount of enamel. Digital impressions of your mouth are taken to craft your new veneers. It can take the dental lab a couple of weeks to create them with precision, so temporary ones are attached in the meantime. After your porcelain veneers are ready, you return to our dental office to have them bonded to your teeth.
The Benefits of Porcelain Veneers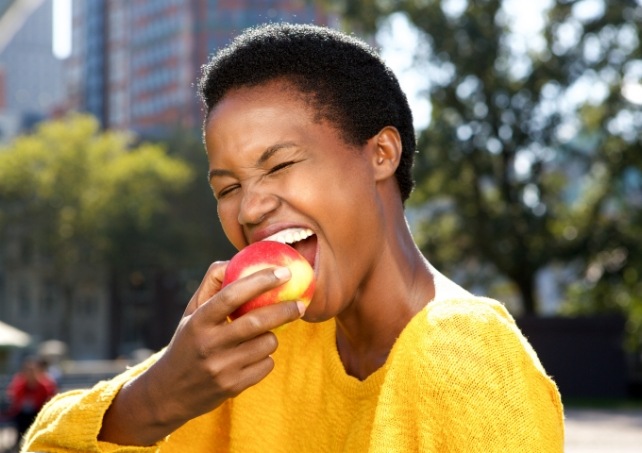 When compared to veneers made from other materials, porcelain allows you to enjoy several benefits that are not possible with other treatments, such as:
Maintain more of your tooth's structure during the bonding process.
Minimally invasive.
Natural-looking results.
Creates drastic change to improve cosmetic concerns.
Fast results.
Can correct several issues at once.
Long-term solution.
How Can Porcelain Veneers Transform Your Smile?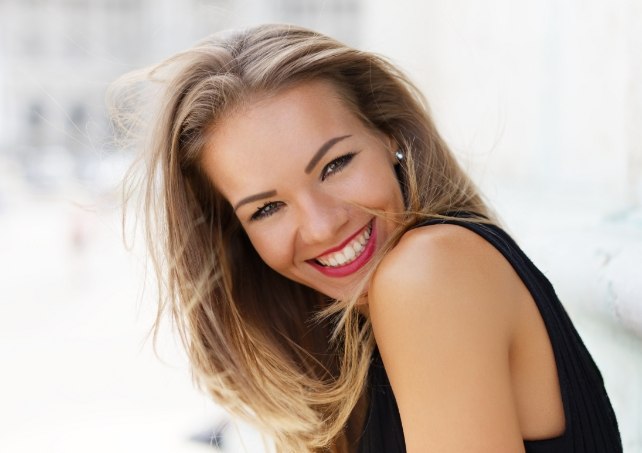 Veneers are very versatile, allowing them to resolve several cosmetic concerns, like dark tooth discoloration that will not respond to traditional whitening treatments. Veneers are ideal for fixing chipped, cracked, shorter than average, or abnormally shaped teeth. In some cases, they can even be used as an alternative to braces to make the teeth appear straighter or to close gaps. With the right aftercare, they can last an average of 10 years before needing to be replaced.