Dental Bridges – Virginia Beach, VA
Closing the Gaps In Your Smile
Everyone wants to have a perfect, white smile to display to the world. However, when a tooth is missing, the idea of having stellar pearly whites can seem like a pipedream. Tooth loss can significantly affect oral hygiene and negatively influence self-confidence. One of the most reliable and cost-effective ways to address this issue is a dental bridge. At Smile Care Family Dentistry, we can offer the necessary restorations your need to get back on track with a healthy smile. Read on or give our dental office a call today if you wish to renew your pearly whites with a dental bridge in Virginia Beach!
Why Choose Smile Care Family Dentistry for Dental Bridges?
Long-Lasting & Natural-Looking Dental Materials
Custom Restorations Designed To Meet Your Unique Needs
Advanced Technology & Evidence-Based Dental Office
What Is a Dental Bridge?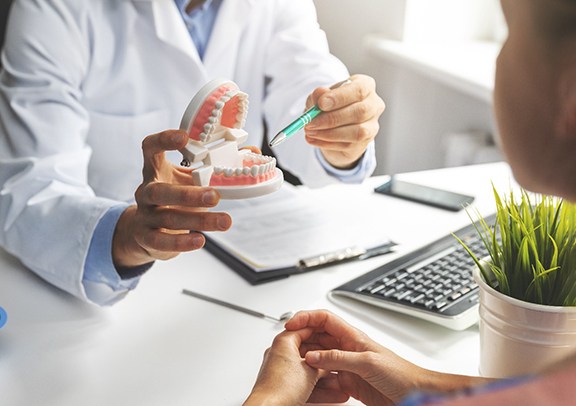 Dental bridges are durable tooth replacements that can effectively fill in the gaps of a missing tooth or a set of missing teeth. They will consist of one or several replacement teeth and two additional ones on either side. The two extra crowns are cemented to the healthy teeth neighboring the missing area, locking the replacement teeth in place. Bridges provide comfort, improve function, and offer a natural-looking restoration. They're also made of either porcelain or ceramic materials and can last for up to 10 years with proper care.
Types of Dental Bridges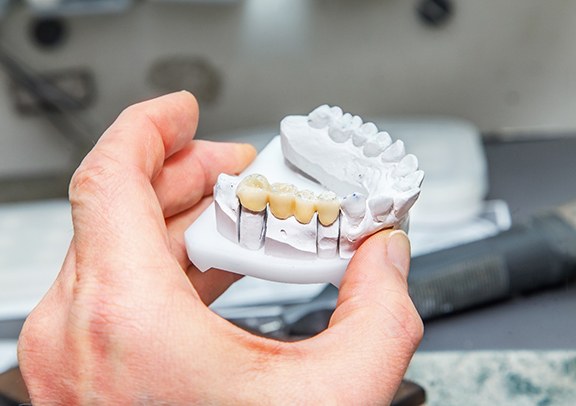 Our team offers two types of dental bridges: traditional and implant ones. You'll first undergo an initial consultation where we will assess your situation. The ideal option for you will depend on several factors, like your oral health, jawbone mass, and personal preference. Until you come to see us, here's what you can expect from each kind of dental bridge:
Traditional Dental Bridge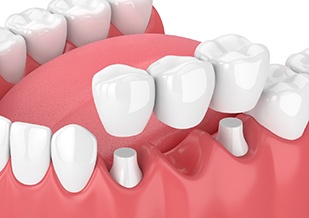 Traditional bridges usually take around a couple of visits to complete. Firstly, we'll begin by preparing your abutment teeth on either side of the gap, removing a small amount of your enamel, and taking impressions of your smile. We'll then place a provisional restoration while a dental lab fabricates your new pearly whites based on the impressions we took. After two weeks or so, you'll come back to our office so that we can bond your dental bridge in place.
Implant Bridge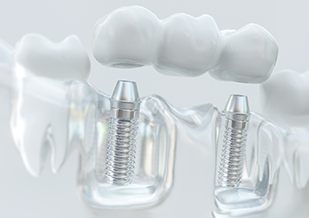 Unlike traditional bridges which rely on healthy adjacent teeth for support, an implant bridge will be directly anchored to your jawbone via metal posts. Since the implants will serve as your permanent roots, they'll stimulate circulation in the bone tissue, promoting a strong foundation for your bridge. The entire process may take several months to complete, as you'll need to recover from the placement surgery. However, you can expect to enjoy your results for several decades to a lifetime.
The Benefits of Getting a Dental Bridge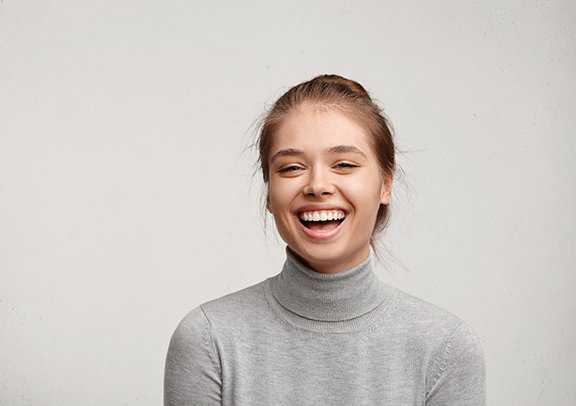 Dental bridges come with numerous advantages for restoring your smile. Here are several benefits you can expect:
A completely customized restoration that blends seamlessly with your smile
Simple and easy maintenance
Durable and lifelike solution
Improves confidence in your smile
Maintains better oral health
Can last 15 years for traditional bridges; 30 years or more with implant bridges