Root Canal Treatment – Virginia Beach, VA
Relieve Your Pain & Save Your Tooth
Have you been dealing with a persistent, powerful toothache? Do you feel a sharp sting in a particular tooth when you eat or drink something cold? Does that tooth continue to hurt for hours afterward? These are signs that the inside of the tooth is infected. When a tooth's innermost chamber, called the pulp, is infected, it can not only cause the mother of all toothaches, but the damage may eventually cause you to lose the tooth altogether. Luckily, Dr. Asra Javeed and our Smile Care Family Dentistry team can stop the infection in its tracks with root canal treatment. Root canal treatment in our Virginia Beach, VA dental office is a painless, effective way to relieve your pain and save your tooth at the same time!
Why Choose Smile Care Family Dentistry
for Root Canal Treatment?
We're Experts at Helping Nervous Patients Relax
Same-Day Emergency Dental Appointments Available
In-Network with Most PPO Dental Insurance Plans
We Make Root Canal Treatment Comfortable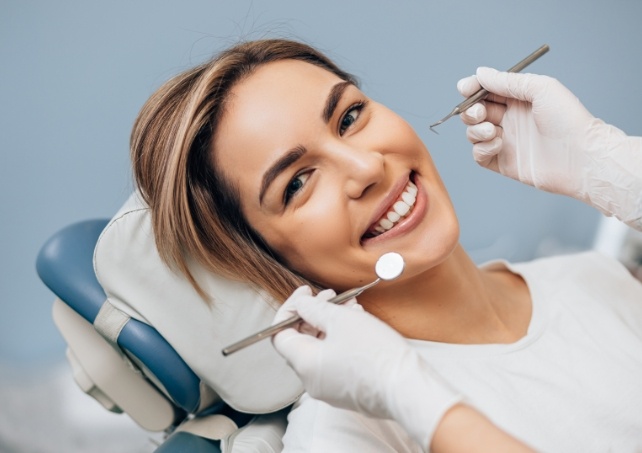 As an experienced dentist, Dr. Javeed understands that root canal therapy has a reputation for being extremely painful. Even just hearing the words "root canal" can strike fear into many patients' hearts. Fortunately, getting a root canal these days is nothing to fear! Thanks to the latest advancements in dental technology and techniques, the procedure is virtually painless. In fact, most patients would compare it to getting a cavity filled. Coupled with Dr. Javeed's gentle and caring nature, you can look forward to a procedure that is painless, comfortable, and – most importantly – effective at restoring your smile's health!
What to Expect During a Root Canal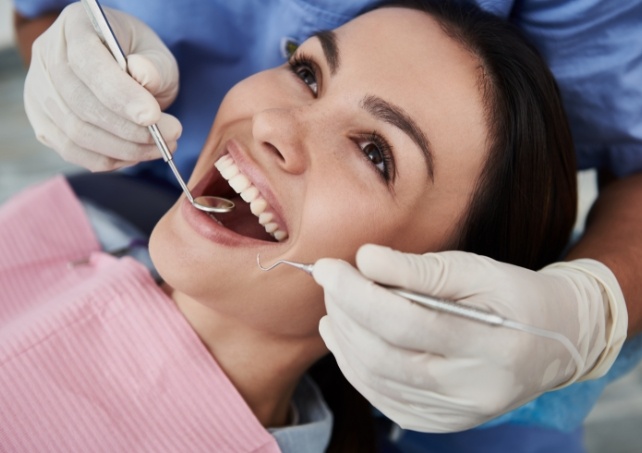 First things first, our team will make sure you're comfortable and relaxed in the treatment chair. Once you're ready, we'll administer a local anesthetic to numb the section of your mouth near the infected tooth. To keep the area dry and uncontaminated as we work, we'll surround the tooth with a dental dam. Then, we'll create a small hole in the tooth, through which we can remove the pulp. Next, we'll thoroughly sanitize the inside of the tooth and fill it up with a biocompatible material to retain its shape. Lastly, we seal the tooth back up and cap it with a custom fit crown for protection. All in all, your root canal should be comfortable and should only take one or two appointments.
Let Us Relieve Your Toothache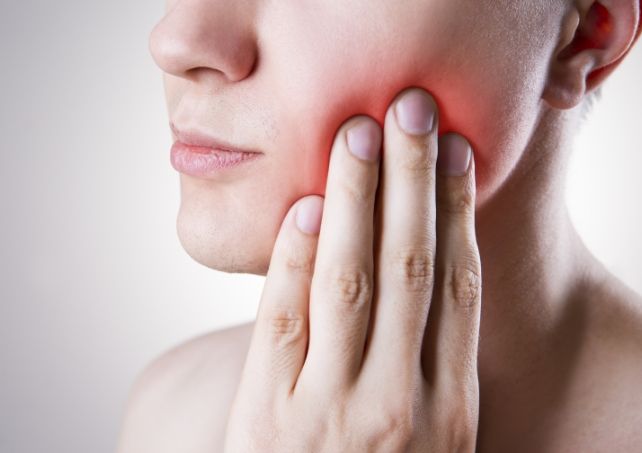 Our friendly team at Smile Care Family Dentistry aims to provide outstanding care to patients of all ages. If we conclude that a patient needs root canal treatment, we'll do our utmost to make it a positive, pain-relieving experience. Contact our dental office today if you've been feeling a persistent toothache; we'd love to help! We welcome patients from Virginia Beach, Chesapeake, Norfolk, and other surrounding communities.
Understanding the Cost of Root Canals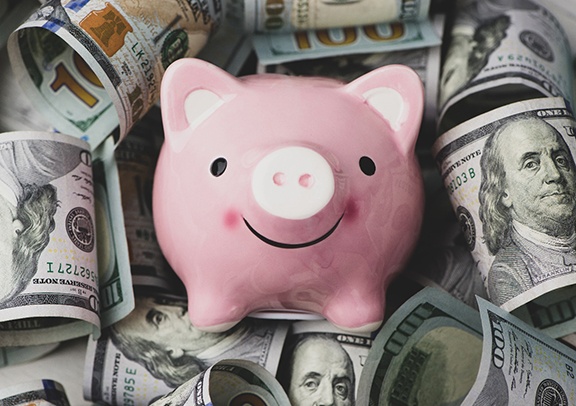 Before we're able to tell you how much your root canal will cost, there are several different factors that need to be taken into consideration. To get a specific estimate of how much your treatment will be, schedule an appointment with us. We'd be happy to talk with you about your financial options. In the meantime, here are some things for you to take into consideration.
Factors That Can Affect Root Canal Cost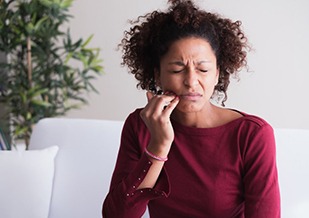 It is very difficult to determine the exact cost of root canal therapy until we've had the opportunity to take a look at your smile. Here are some of the factors that can influence the price:
Location of Tooth: Root canal therapy tends to cost more for molars than front teeth because they have more roots.
Difficulty: The more challenging the root canal, the more it will cost.
Additional Services: If you need another service, like a dental crown, this will contribute to the cost.
Is it Cheaper to Pull My Tooth?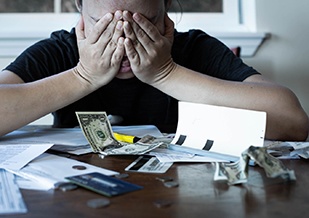 It's common for patients to want to skip the root canal process by having an extraction instead. Extractions do tend to be more affordable upfront, but you need to consider the long-term costs as well. For instance, your bite could be negatively impacted as a result of the surrounding teeth shifting out of place. That would require additional treatments. To prevent this from occurring, it is often recommended that you replace the tooth with a dental implant or bridge, but this means additional costs. A lot of the time, it is more cost-effective to save your natural tooth than pay for an extraction and replace it later on.
Does Dental Insurance Cover Root Canals?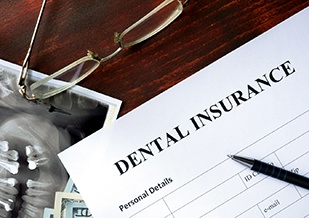 Root canal therapy is considered to be a major procedure, so you can usually expect approximately 50-80% of the cost to be covered after you have met your annual deductible. However, every plan is different, so it's important to confirm what's covered by your insurance provider. At Smile Care Family Dentistry, we are proud to be in-network with many major PPO insurance plans. We are also more than happy to file for our out-of-network patients as well.
Other Options for Making Root Canal Therapy Affordable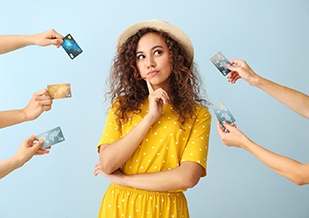 If you don't have dental insurance, this doesn't mean that you will be left completely on your own. We work with CareCredit – a third-party financing company that can split the cost of your treatment into manageable monthly installments with little to no interest. To learn more about your financial options, talk to one of our friendly team members.
If you think that you may need a root canal, give us a call. We'd be happy to help you get some relief.
Root Canal FAQs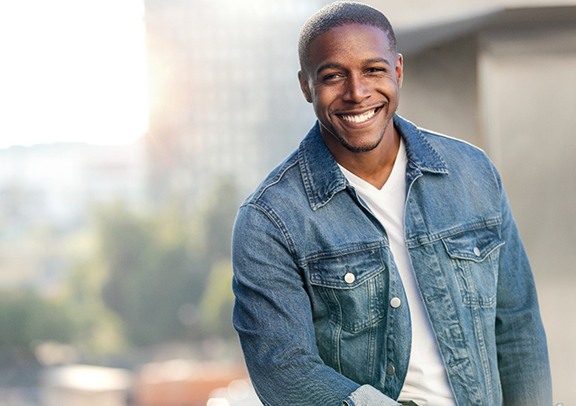 Are you in need of root canal therapy? Although this is a very common procedure, it can still be daunting when you aren't sure what to expect. You might also have plenty of questions about the treatment before deciding to commit to it. To make finding the answers easier for you, we've compiled a few of the most commonly asked questions our patients have about root canal therapy in Virginia Beach. Feel free to reach out to our team directly or read on if you wish to learn more today!
What Should I Do Before a Root Canal?
You'll be able to eat a healthy meal before your root canal procedure. However, you'll want to avoid drinking alcohol and using tobacco products, as this can interfere with the local anesthetic. Many dentists recommend taking OTC pain medication, such as ibuprofen, prior to the procedure to maximize your comfort. We can also offer sedation therapy to keep you relaxed in case you're feeling nervous or anxious. Make sure you are also well-rested. Doing so can help relieve your nerves and prepare your immune system to help you recover as efficiently as possible.
How Much Pain Is Normal After a Root Canal?
Your mouth will be numbed beforehand, so you shouldn't feel any discomfort during your root canal procedure. For the following few days, you may experience minor soreness after your appointment, which is normal. While there might also be mild sensitivity, it should only be a temporary sensation. You can easily manage this by using OTC pain relievers or applying a cold compress to the outside of your mouth. Try to keep away from chewing hard or crunchy foods during your recovery period, as this can disturb the surgical site. If any discomfort persists after three days, make sure you visit us right away for help.
Do I Need Antibiotics Before or After My Root Canal?
You probably won't need to take antibiotics before or after a root canal procedure. This may only be necessary if you're experiencing a health condition that can increase your risk of developing an infection after your treatment. Our team will review your medical history in advance, that way we can determine if you'll need antibiotics before your procedure.
Are Root Canals Covered by Insurance?
Most dental insurance providers offer coverage for routine treatments, including checkups and cleanings, that can effectively prevent the need for root canal therapy. However, since this procedure is meant to save and restore your teeth, many policies will cover a portion of the cost once you've met your deductible and before reaching your annual maximum. Root canals are typically offered around 50% coverage by insurance. Be sure to consult your dental insurance provider about the details of your plan. Our team will also be happy to help you with this process to make the most of your benefits!