Children's Dentistry – Virginia Beach, VA
Personalized, High-Quality Care for Growing Smiles
Brushing, flossing, and rinsing are the foundation of proper and healthy oral care. Children are not always the best at keeping up with their cleaning routines, which puts them at risk of developing gum disease and cavities. Since they are learning how to brush and floss, children are more susceptible to dental problems. Your child should not have to suffer from oral issues. Every child deserves the best oral care available and needs a thorough cleaning from a top-tier dentist. Smile Care Family Dentistry provides upper echelon care for children and instills a working foundation for oral health. Keep reading to learn more about children's dentistry in Virginia Beach, VA.
Why Choose Smile Care Family Dentistry
for Children's Dentistry?
Enthusiastic, Energetic Dentist Who Loves Seeing Kids
Small, Family Dental Office with Kid Friendly Staff
We Help Children Feel Comfortable During Their Visits
Dental Checkups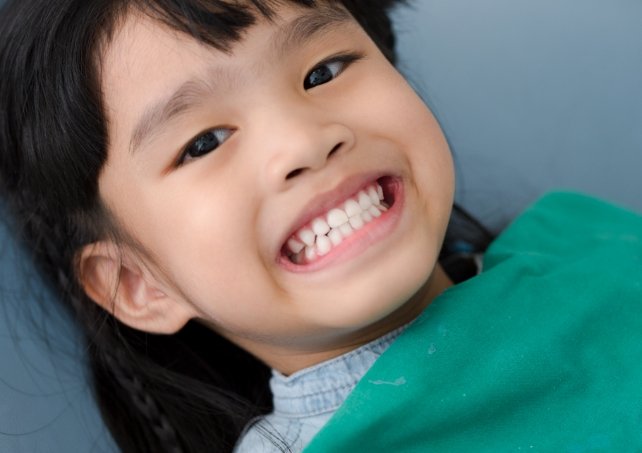 We understand that kids can be a bit nervous when arriving for a routine checkup. Our dental offices are equipped to accommodate your young ones when they arrive at the dental office. We provide a comfortable, friendly environment, and our welcoming dental office has activities available for kids as they wait to see the dentist. Dr. Asra Javeed, and her brilliant team of practitioners genuinely love to treat children to the best care possible. We will educate your child on the importance of oral health, give them tips on better brushing and flossing practices, and make sure their experience with us is comfortable, relaxing, and enjoyable.
General & Preventive Dentistry for All Ages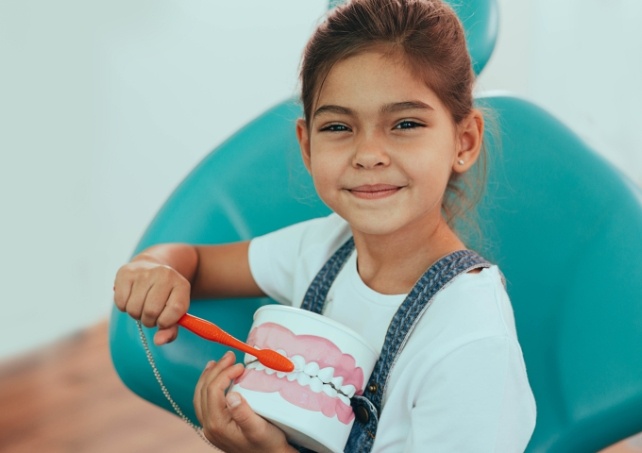 Whether your child is an infant or nearing their teens, we provide comprehensive services to guarantee optimal oral health and hygiene are achieved. We offer the following:
Preventive Dental Care: This includes a Comprehensive check up, routine X-rays, thorough cleaning of the teeth and gums, fluoride treatment, and nutrition recommendations.
Periodontal Treatment: If we notice the presence of periodontal (gum) disease, we can treat the condition and restore the mouth to proper form.
Dental Sealants: We can protect teeth by placing shield-like coatings over them to prevent cavity-causing debris from settling in their pits and grooves.
Cavity Treatment: Kids are prone to cavities since they are still learning how to keep up with their routine mouth cleaning. We can offer a painless tooth-colored cavity fillings to rebuild and protect the tooth's structure.
Dental Emergencies: Accidents happen, and if your child experiences a serious oral injury (i.e. knocked-out teeth), we are ready to fix the problem.
Join Our Virginia Beach Family Dental Office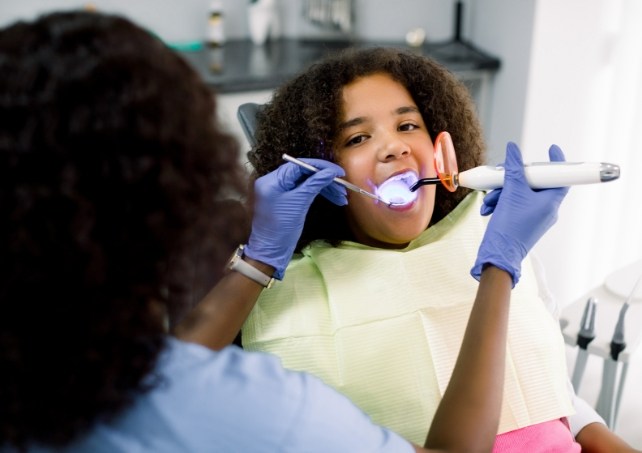 Your child needs the best care, and at Smile Care Family Dentistry, we can provide just that. We will give your young one the attention and affection needed for pristine oral health. Call us today and schedule an appointment for your child. We are happy to bring smiles to all children who live in Virginia Beach, Norfolk, Chesapeake, and the surrounding communities.