Meet the Dental Team – Virginia Beach, VA
Get to Know Your New Dental Family
Our team at Smile Care Family Dentistry feels more like a family because of how long they've been working together. They have been taking care of many of the same patients for years and enjoy hearing about their lives, and they're incredibly passionate about providing high-quality, gentle, and attentive care to patients who are nervous about visiting the dental office. To learn more about the friendly faces that you'll meet around our dental office, read below!
Heather
Office Manager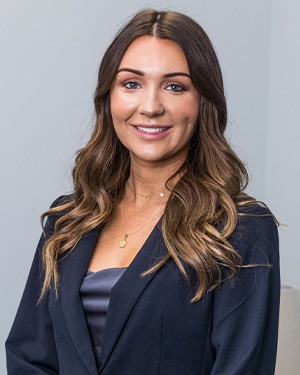 Heather has been a vital member of our team since 2014! Throughout the years, her favorite part of her job has continued to be helping patients overcome their fear of going to the dentist and creating a happy experience. She completed her studies at Dental Careers Foundation and is certified in X-rays and CPR.
Heather has a daughter, Ava, and a Goldendoodle, Rudy. She loves going to the beach with her family, taking the boat out to watch the sunset, grilling out, and going for light jogs in her time outside the office. Here's something you may not know about her: she lived in Alaska, California, and Florida!
Jessica
Insurance Coordinator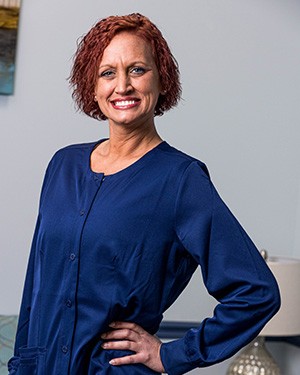 Jessica loves working with our team because the whole office is like family and laughter is their favorite language! Previously, she attended Everest College. Now, she is certified in CPR, Infant CPR, and X-rays. Plus, she has training in expanded hygiene assistance.
Originally from North Carolina, Jessica is a proud mom of her daughter, Saniyah. Her favorite thing to do outside the office is spending time with her family!
Aneisha
Dental Assistant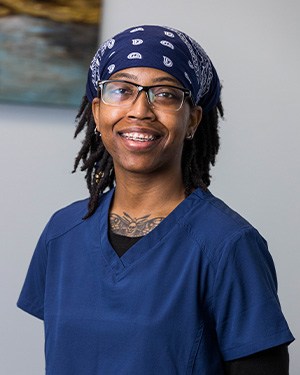 Aneisha has been with us since 2019, and they say that their favorite part of their job is being able to witness a patient's life change thanks to the smile our team has given them. They are originally from St. Louis and attended Fortis College.
Away from work, Aneisha enjoys spending time with their family (including their grandmother, mom, brother, and twin sister) as well as reading thriller/horror books, drawing, and longboarding. They are also into tattooing and practice a traditional technique called stick and poke, or "handpoke." To date, they've completed more than 10 tattoos on themselves!
Kimmie
Dental Hygienist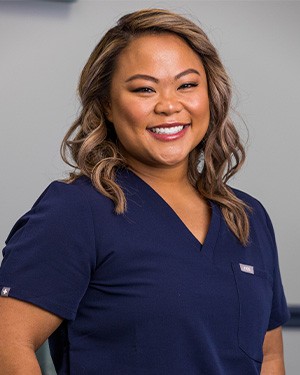 Kimmie joined us in 2019 and has seven years of dental experience in total. She loves creating beautiful relationships with her patients and educating them about their oral health so they can keep their smiles in tip-top shape. She has a B.S. in Biology from Virginia Tech as well as a B.S. and M.S. in Dental Hygiene from Old Dominion University. Today, she is certified to provide local anesthesia, laser therapy, and take dental X-rays.
When she isn't hanging out with her parents or her Husky-Pitbull mix named Kira, Kimmie is a Pure Barre instructor. She also loves the arts and frequently watches Broadway shows with her mom. And if she could, she would be in the water all the time!
Daniela
Dental Assistant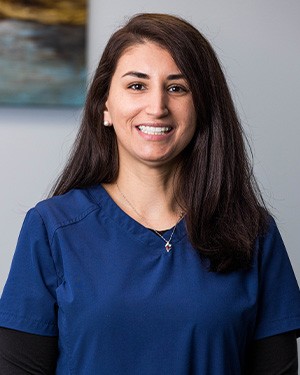 For Daniela, her job is all about helping people feel better, especially if they don't like their smiles, because she wants them to feel confident again! She completed her dental training at Practical Dental Assisting of Virginia Beach and is certified in DANB infection control and radiation health/safety.
Daniela is from Los Andes, Chile, and she and her husband have two wild little ones. She loves hiking, taking her kids on adventures, cooking, and watching scary movies.