Teeth Whitening – Virginia Beach, VA
Brighten Your Smile in the Comfort of Your Own Home
Do you wish you had a brighter, more dazzling smile? Fortunately, Dr. Javeed can help you achieve your goal with a professional take-home whitening kit! This treatment is far superior to any products you'll find at your local store, and it's significantly safer since the entire process starts with a thorough oral exam to ensure your teeth and gums are in good condition. If you'd like to learn more about your options for teeth whitening in Virginia Beach, you can read on or call our trusted cosmetic dentist and team.
Why Choose Smile Care Family Dentistry for Teeth Whitening?
Achieve Optimal Results in Just Two Weeks
Experienced, Genuinely Caring Dentist & Team
Preview Your Results with Digital Imaging Technology
Who Is a Good Candidate for Teeth Whitening?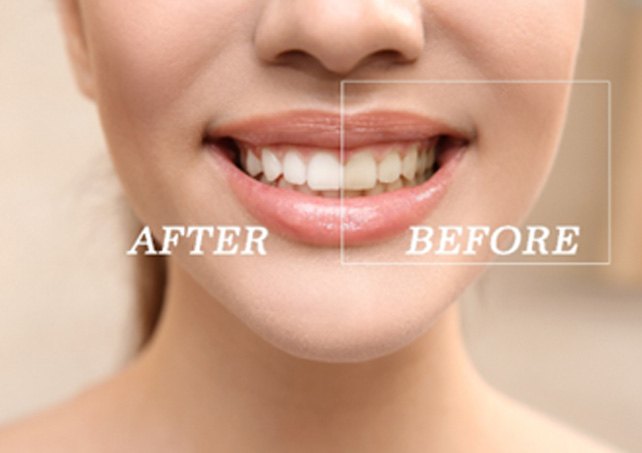 Teeth whitening is incredibly versatile, which means that the large majority of patients are candidates! If you're struggling with stubborn stains from coffee, wine, and other dark-colored beverages and foods, then we highly recommend scheduling a consultation with our Virginia Beach cosmetic dentist , Dr. Javeed. At this appointment, she can pinpoint the cause of the discoloration, the severity of the staining, and the condition of your oral health before determining if you're a candidate.
Note: even if you aren't a candidate at first, we can discuss your other treatment options. For example, if tooth decay is currently standing in your way, then we can administer the appropriate restorative treatment first!
How Does Take-Home Teeth Whitening Work?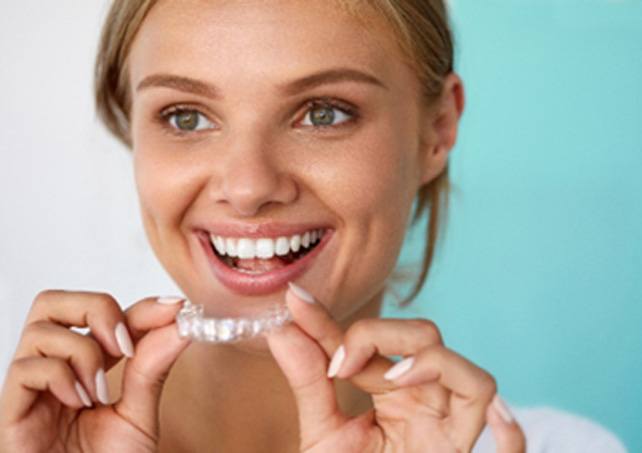 Before starting treatment, Dr. Javeed will talk to you about the benefits of at-home whitening and will take impressions of your teeth. That way, our lab can create customized trays that are as effective as they are comfortable. Once you have your trays, we will provide you with everything you need, including a supply of bleaching gel. From the comfort of your own home, you will wear your trays for about 30 minutes each day and notice your teeth brightening in just a week or two!
Tips for Maintaining Your Brighter Smile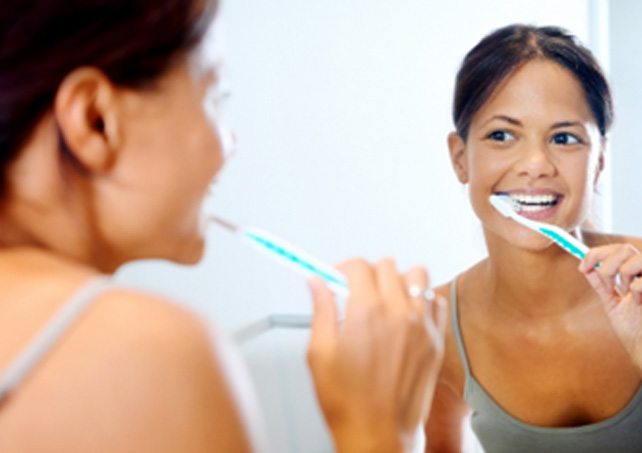 Once you've achieved the bright, white smile you've been wanting, it's time to move on to the next step: maintenance. To keep your new and improved grin in tip-top shape, we recommend:
Committing to a solid at-home oral hygiene routine
Visiting us every six months for a checkup and cleaning
Using a straw when drinking coffee, soda, wine, and other dark-colored beverages
Drinking plenty of water throughout the day
Eating lots of light-colored foods, like oatmeal and plain yogurt
Avoiding unhealthy dental habits, like using tobacco products
Getting touch-up treatments as needed
We look forward to creating a white smile for you. Call Smile Care Family Dentistry today to reserve your appointment with Dr. Javeed!