Teeth Whitening – Virginia Beach, VA
Brighten Your Smile in the Comfort of Your Own Home
Do you wish you had a brighter, more dazzling smile? Dr. Javeed can help you achieve your goal with a professional take-home whitening kit. Your kit will include specially made whitening trays, plus a supply of bleaching gel. Your smile will begin to brighten within just a few days of starting treatment, with a full treatment lasting just a couple of weeks. You can complete your treatment in the comfort of your own home as well. You'll simply wear your trays for about 30 minutes each day, with each treatment bringing you closer to your ultimate goal. You can learn more about your options for teeth whitening in Virginia Beach, VA on this page or by calling our trusted cosmetic dentist and team.
Why Choose Smile Care Family Dentistry
for Teeth Whitening?
Achieve Optimal Results in Just Two Weeks
Experienced, Genuinely Caring Dentist & Team
Preview Your Results with Digital Imaging Technology
Teeth Whitening Process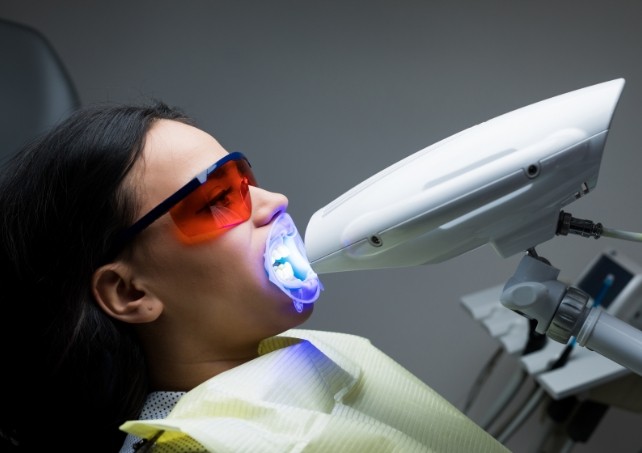 Before starting treatment, Dr. Javeed will talk to you about the benefits of at-home whitening and will take an impression of your teeth. This impression is what our lab will use to create your finished trays. Once you have your trays, we'll explain exactly what to expect from the treatment process. If you have questions at any point, don't hesitate to ask.
We look forward to creating a white smile for you. Call Smile Care Family Dentistry today to reserve your appointment with Dr. Javeed.