Restorative Dentistry – Virginia Beach, VA
How We Rebuild Damaged & Missing Teeth
Are you happy with your smile? Do you have a complete, beautiful set of teeth, or did you have the unfortunate luck of suffering from oral problems? Although most people keep a schedule of routine cleaning of the teeth and gums, thousands and thousands of Americans feel the pain of lost teeth, tooth decay, infections, and other detrimental factors. Oral health and hygiene can potentially become compromised if these factors start taking root within the mouth, and without proper treatment, these issues can become serious long-term health problems. Smile Care Family Dentistry, a pristine dental office, offers second-to-none restorative dentistry in Virginia Beach, VA to address and correct these oral issues.
Why Choose Smile Care Family Dentistry
for Restorative Dentistry?
Natural-Looking and Most Advanced Materials Used
Digital Impression System Ensures Accurate, Comfortable Restorations
Dental Insurance-Friendly Dental Office
Comprehensive Restorative Dentistry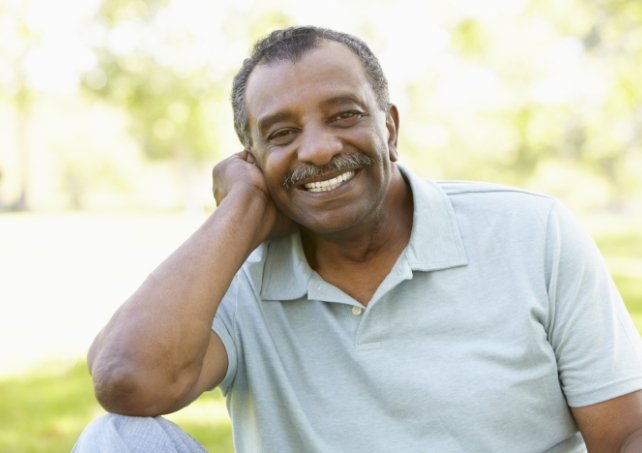 Everyone knows that brushing, flossing, and rinsing is essential for a healthy mouth. However, even the best-practiced cleaning routines can miss hard-to-reach areas in the mouth, which can lead to bacterial buildup and tartar. Seeing a doctor twice per year can prevent decay, but facial trauma and injuries can also lead to broken or cracked teeth, or the overall loss of teeth. Dr. Asra Javeed, a seasoned professional with vast experience, and her hand-selected team of dental practitioners are dedicated to providing the absolute best restorative dentistry for every patient that requires treatment.
Our dental office is equipped with state-of-the-art technology and our team stays current with the latest dental trends, which allows us to provide comprehensive care for those in need of restorative treatment. Every patient has unique needs, so we tailor each procedure to address the specific concerns of each individual. We guarantee that you will be able to receive our unmatched care and walk out of our dental office with a big, bright smile.
Dental Crowns & Bridges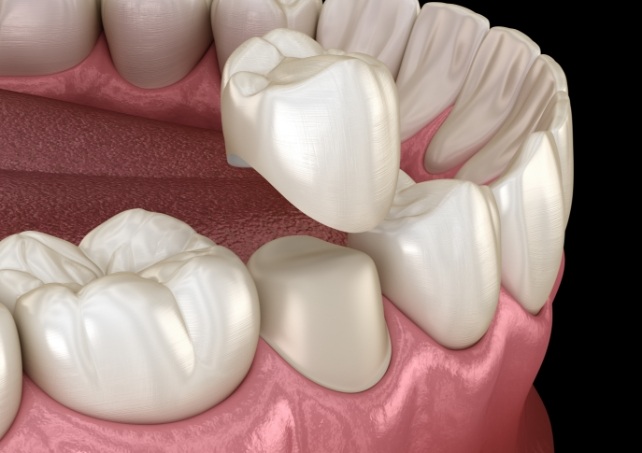 Cracked, fractured, and chipped teeth can cause a lot of agony. Crowns can cover the injured area and seal it, while providing a natural look to the tooth. For missing teeth or large gaps, bridges can fill in the space and restore function.
Learn More About Dental Crowns
Tooth-Colored Fillings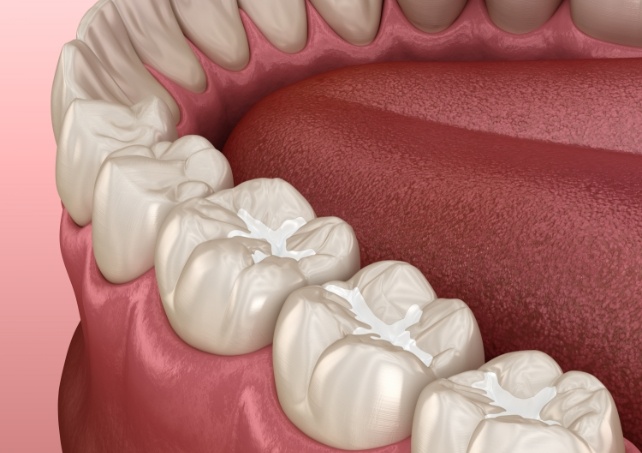 There's an alternative to silver, or amalgam, fillings, called tooth-colored fillings, which use a biocompatible composite mixture to restore teeth from decay. In addition to their cosmetic benefits, tooth-colored fillings also require less removal of the tooth structure for placement, and are less sensitive to hot and cold. And with a tooth-colored filling, there's absolutely no risk of mercury exposure. Smile Care Family Dentistry fills new cavities and replaces old fillings with natural-looking composite resin.
Learn More About Tooth-Colored Fillings
Dentures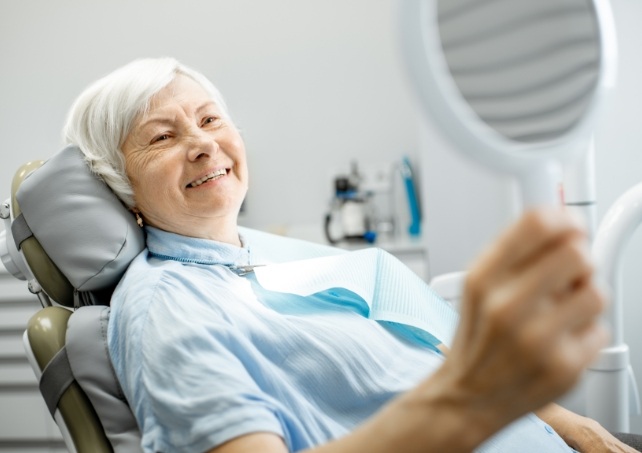 For severe tooth loss, we can provide customized, personal dentures. We will take impressions and create sets of strong, durable replacement teeth.
Dental Implants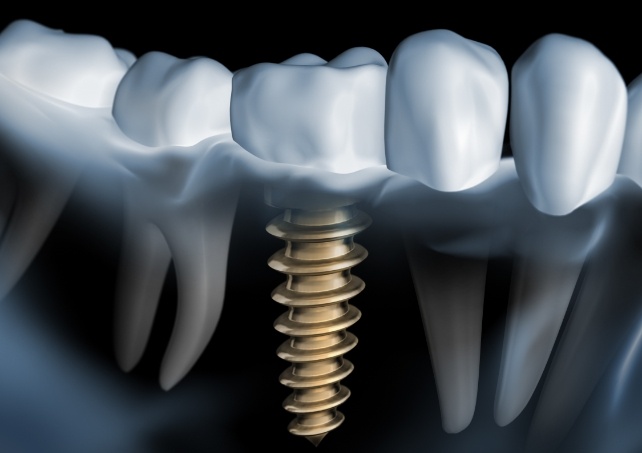 A missing tooth can be frustrating and painful, but it can also lead to deterioration of the jawbone. Dental implants provide a permanent replacement tooth and prevent loss of jaw tissue.