Emergency Dentistry – Virginia Beach, VA
Emergency Dental Care When You Need it Most
When you are experiencing a dental emergency in Virginia Beach, you want to fix it fast! Time is often of the essence with these situations, and you can feel pain that you need to relieve. The good news is that we at Smile Care Family Dentistry are here to help. Our team of experienced dental professionals can address any dental emergency and give you the best treatment available. We also do our best to accommodate these appointments as soon as possible, often we can offer appointment for emergency dentistry in Virginia Beach, VA on the same day patients call.
Why Choose Smile Care Family Dentistry
for Emergency Dentistry?
Same-Day Appointments Available
Very Accommodating Staff
Accepts Many Dental Insurance Plans
What We Do in a Dental Emergency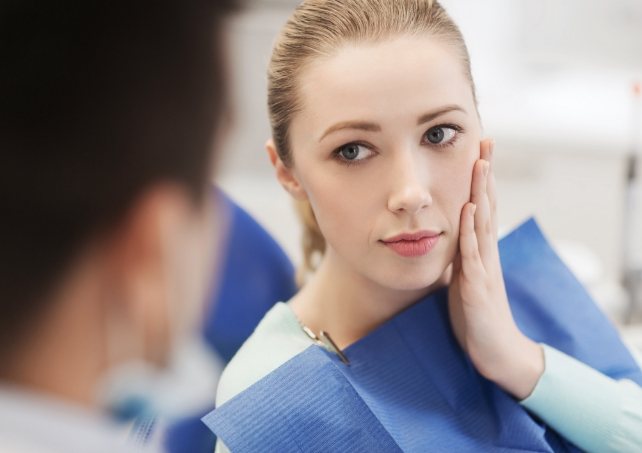 After you get in touch with our dental office, we'll not only get you scheduled as soon as we can, but we'll be happy to provide first-aid tips that work to improve your situation before you arrive. With same-day appointments and walk-ins available, there's no reason not to get in touch and make sure your dental emergency is properly taken care of.
When you do arrive, our front desk will check you in and get you seen by Dr. Javeed as soon as possible. She'll ask you questions about your symptoms, perform a detailed oral exam, and capture X-rays to locate the source of your dental issue.
From there, a treatment plan can be developed. We'll always prioritize getting you out of pain first. Then, we'll break down which services we think would best address your dental problem, whether that be dental fillings, root canal therapy, or another option.
Common Dental Emergencies
In most dental emergencies, your first step is to call our dental office right away. In addition to scheduling your appointment, we can provide additional guidance for your specific circumstances. Between that time and when you can come in, there are things you can do to set yourself up for treatment success.
Keys to Preventing Dental Emergencies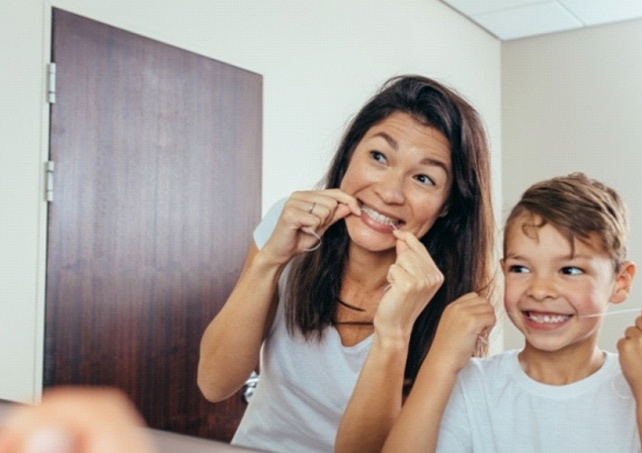 If you want to prevent dental emergencies in Virginia Beach, you'll need to make sure you follow certain steps to avoid damage and decay. A sudden trip to the emergency dental office is never what anyone has in mind, so if you're ready to be proactive in taking better care of your smile, here are a few key ways to minimize the risk of serious injury to your smile.
Keep Your Regular Dental Appointments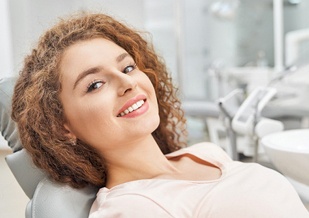 Six-month dental checkups and cleanings are necessary for optimal oral health, but they're also beneficial if you want a professional to identify problem areas before they become dental emergencies. By checking for tooth decay, cavities, gum disease, and other potential issues, your dentist can mitigate the possibility of dental injuries that can stem from poor oral hygiene. Letting our team thoroughly examine and clean your teeth twice a year is a worthwhile investment of your time and money.
Keep Brushing and Flossing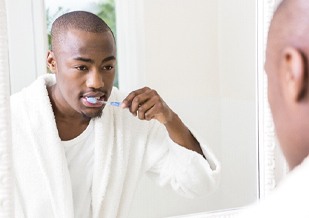 In between appointments, you should make sure that you are adhering to morning and nighttime oral hygiene regimes. This includes brushing for two minutes using fluoridated toothpaste, flossing at least once a day before bed, and rinsing with an ADA-approved mouthwash. This will help to eliminate bacteria and particles that can become embedded inside teeth and gum tissues, causing serious oral health problems that require root canal therapy, tooth extraction, periodontal therapy, and more.
Be Mindful What You Eat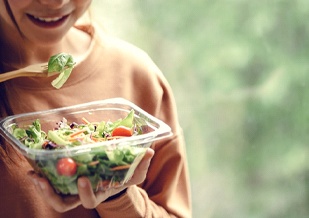 If you want to stay away from the emergency dental office in Virginia Beach, spend some time cleaning out your refrigerator and pantry. Why? Because you'll want to reduce the number of foods that contain high amounts of sugar and starch. Eating too much of these can cause you to develop tooth decay and gum disease. However, by incorporating healthier alternatives into your diet, such as leafy greens, fruits, vegetables, lean proteins, and dairy, you can strengthen tooth enamel and improve gum health.
Wear a Mouthguard to Protect Your Teeth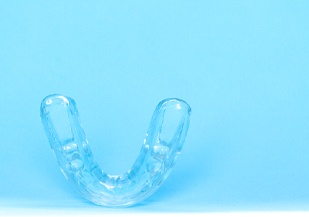 Sports are an exciting pastime for many adults, which is why wearing a customized mouthguard is one of the best investments you'll make in your smile. Instead of spending thousands of dollars to fix a broken or knocked-out tooth caused by a hard tackle or sudden fall on your run, you can minimize the risk with the help of a soft cushion that is worn inside your mouth to better protect your pearly whites and soft oral tissues.
These oral devices are also helpful if you suffer from bruxism (teeth grinding). It creates a barrier between the upper and lower arches, keeping your teeth from touching throughout the night and wearing down your tooth enamel.
Use Tools to Open Packages, Not Your Teeth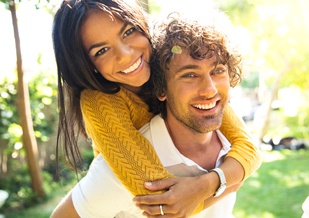 Scissors, pliers, and other tools are designed to open packages and containers, not your teeth. It's too easy to bring a bag up to your mouth and let your pearly whites do the trick. However, the potential dangers of this are many, such as cutting your gums, chipping a tooth, or even breaking one. Restorative dentistry can be costly, so if you want to keep more money in your pocket and your teeth firmly in place, let the tools do their job.
Cost of Treating Dental Emergencies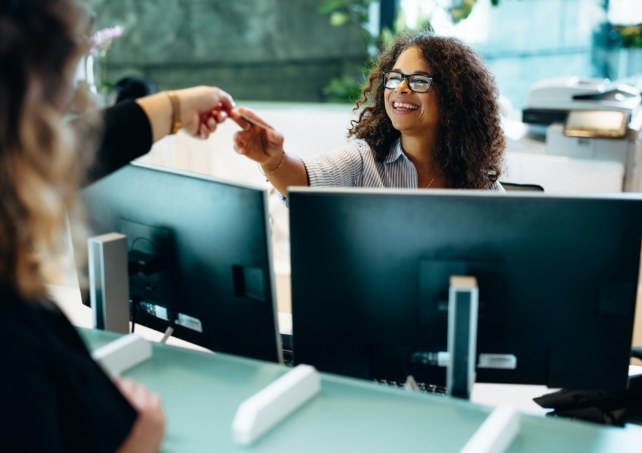 Dental emergencies do not come around often; however, when they do, having a dedicated dentist you can rely on for emergency care is always a good thing. While you're looking for painkillers to ease a toothache or a cold compress to reduce swelling following a bad fall, you're likely not thinking about how much your treatment will end up costing. At Smile Care Family Dentistry, we want to make it as easy as possible to get your emergency care done and paid for. That's why our team members are prepared to help you understand your dental insurance and financial options along the way. If you have a dental emergency, please don't wait to give our dental office a call right away!
What Can Influence the Cost of Urgent Care?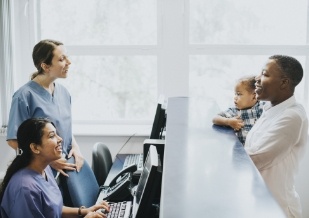 Compared to preventive forms of care, such as dental exams and cleanings, emergency services are generally more costly to treat because they involve more time and resources to complete. With that said, you can also see notable changes in price as a result of:
Dental office location: If you are visiting a dental office in a more expensive area or are coming from an area that is not a larger city, you may notice that the cost of living is higher. This can also be reflected in the price of your emergency treatment.
Dental Insurance: If you have dental insurance, you're generally more likely to pay fewer out-of-pocket costs.
Restorative treatment options: Dental fillings, dental crowns, and root canal therapy all come with their own unique price tags. Depending on the type of emergency you're dealing with, your costs may be higher or lower.
Dental Emergency FAQs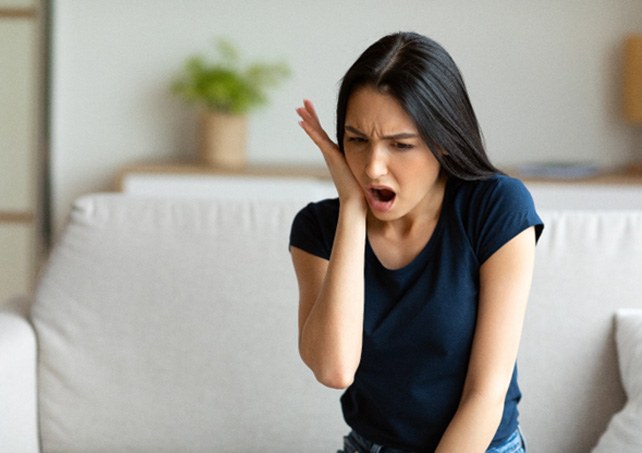 In the midst of a dental emergency in Virginia Beach, it can be difficult to think clearly and make fast judgement calls to keep the issue from becoming worse. Fortunately, our team at Smile Care Family Dentistry is here to help you get the answers you need. Below, we've compiled a list of the most common questions we get from emergency patients. If you don't see what you're looking for, please don't hesitate to call us!
Will my toothache go away on its own?
You should never wait for a toothache to go away on its own, because if it does, it could be a sign that the issue has just gotten worse.
When toothaches develop due to infections that have formed within the inner chamber of a tooth, they require immediate treatment. If you wait, it could cause harmful oral bacteria to kill off the nerves within the tooth, making your pain suddenly disappear because the tooth is no longer alive. This could lead you to needing a tooth extraction and replacement instead of root canal therapy.
Should I visit the emergency room first for dental emergencies?
Unfortunately, most emergency rooms don't have on-call dentists or dental professionals on-staff, meaning they aren't equipped to address these cases adequately or effectively. In some cases, they may help minimize your pain and refer you to an emergency dentist.
If you're experiencing issues that impact your ability to breathe, facial trauma, or a jaw fracture or dislocation, then it may be necessary for you to visit an emergency room before visiting the dentist to make sure your vitals are stable.
Do I still need to visit an emergency dentist if my chipped tooth doesn't hurt?
While a chipped tooth may not seem serious, it's still important to receive timely care because it could lead to a tooth infection down the road. When dental enamel is compromised, it allows harmful oral bacteria access to the more vulnerable inner chamber of the tooth, which is why repairing the tooth is necessary for both protection and aesthetics.
Can I repair broken dentures on my own?
You should never try to repair damaged dentures on your own, because it could lead to an improper fit, causing oral sores and bacteria accumulation on the prosthetic that could cause inflammation and infection of the gums. Instead, bring your dentures in to be professionally repaired so they continue to fit and function as they were crafted to.