Dental Implants – Virginia Beach, VA
Lifelong & Lifelike Tooth Replacements
If you have one or more teeth you need to replace, we can help you achieve great results with dental implants. As one of the most versatile restorative services currently available, dental implants can be used to support a single crown, a bridge, a partial, or a full denture. As a result, a growing number of patients are choosing dental implants over more traditional restorative services, creating smiles that look and feel natural. Don't let missing teeth have a negative effect on your oral health and self-confidence. Let Dr. Asra Javeed and the experienced staff at Smile Care Family Dentistry talk to you about treatment with dental implants in Virginia Beach, VA.
Why Choose Smile Care Family Dentistry
for Dental Implants?
Partnered with the Best Dental Implant Specialists in Virginia Beach
Fair Prices with Zero Hidden Fees
Energetic Dentist & Team Who Listen to Patients' Needs
What are Dental Implants?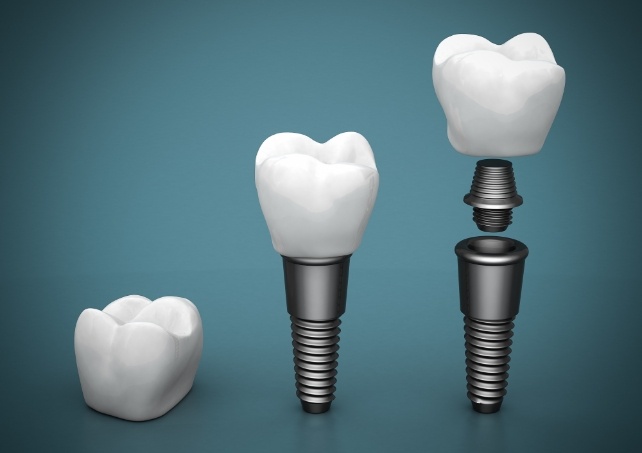 A dental implant doesn't exactly look like what you'd think of when you picture a replacement tooth. That's because a dental implant is an artificial tooth root that recreates the part of the tooth hidden beneath the gumline. After the implant (made of biocompatible materials like titanium) is surgically placed in the jaw, it fuses to the bone tissue. This allows dental implants to support any number of replacement teeth with a foundation that is stable and long-lasting.
The 4-Step Dental Implant Process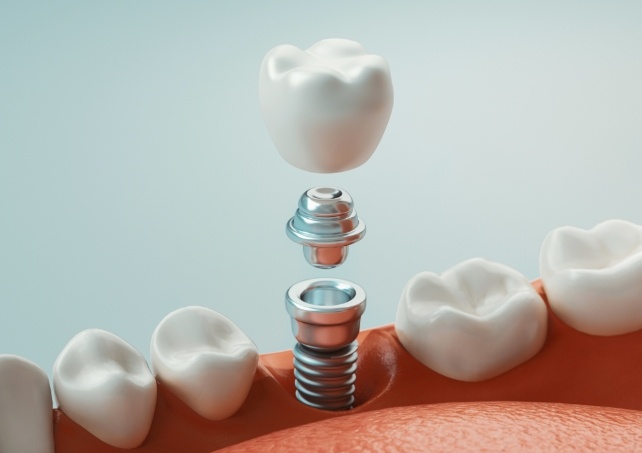 Dental implant treatment is more complex than that of traditional dentures or dental bridges, but for good reason. Once your new teeth have been placed, you'll enjoy a new smile that looks and feels like you never lost any teeth at all!
Dr. Javeed partners with a network of dental implant experts in the area to ensure your treatment is of the highest quality. Each patient's journey is a bit different, but they all include the same four basic steps:
Initial dental implant consultation – First, Dr. Javeed examines your mouth and determines whether you're eligible for dental implants.
Dental implant surgery – You're referred to a specialist, who surgically positions the implant posts in your jawbone.
Dental implant osseointegration/abutment – The implants merge with your jawbone. Then, metal connectors called abutments are installed on top of the implants.
Delivery of dental implant restoration(s) – Finally, we secure your custom dental crown, bridge, or denture onto your abutments.
Benefits of Dental Implants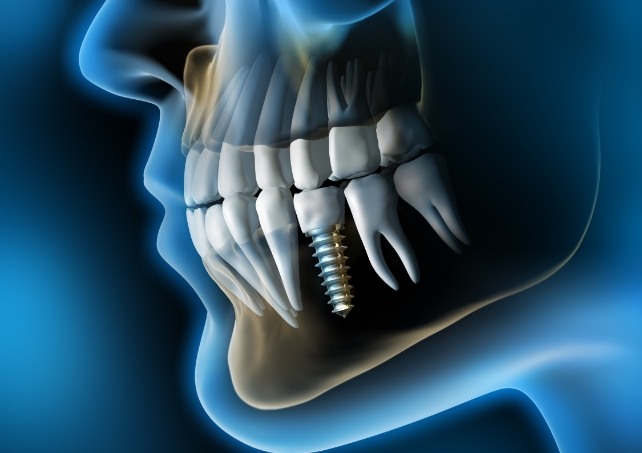 What makes dental implants such an effective alternative to traditional bridges and dentures? It has a lot to do with the way dental implants are structured. Instead of just replacing your missing tooth (or teeth), dental implants also replace your missing tooth root(s). By mimicking this natural structure, you can look forward to enjoying stronger, more stable results than is possible with a traditional bridge, partial, or full denture. The result is a smile that looks, feels, and functions just like your natural teeth.
The beauty of dental implants is that they can preserve and strengthen the jaw by promoting bone growth the way natural roots do. This prevents you from jawbone deterioration, additional tooth loss, and a sunken facial appearance. Plus, with proper care, dental implants can last for a lifetime!
Who Dental Implants Can Help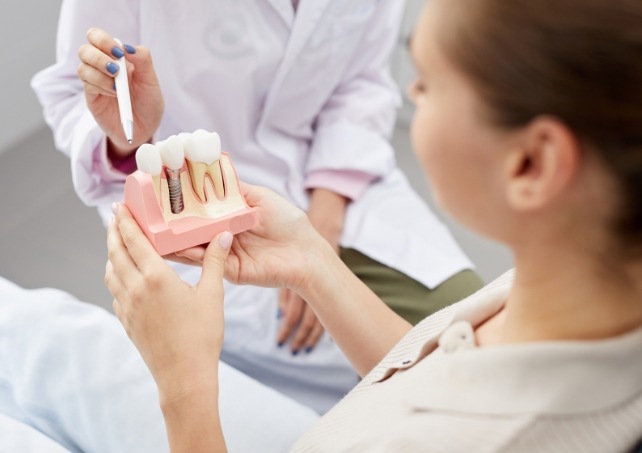 We use dental implants to replace any pattern of tooth loss—from one tooth to an entire smile. The type of restoration that you need will depend on the number of teeth that you're missing:
Missing One Tooth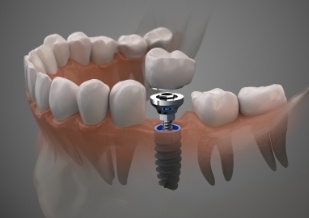 For those missing a single tooth, we can use an implant-retained crown to restore your smile. We will match your dental crown to the rest of your teeth, giving you a seamless and beautiful replacement.
Missing Multiple Teeth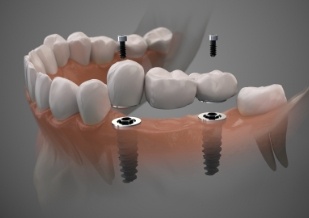 If you're missing multiple teeth consecutively, we may recommend an implant-retained bridge. This treatment utilizes one dental implant on either side of the gap in your smile to support a dental bridge. The custom-made prosthetic literally bridges the gap in your teeth for a strong and healthy grin.
Missing All of Your Teeth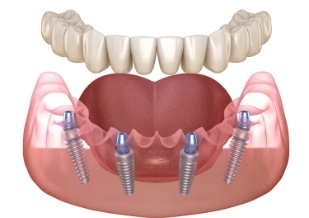 If you're missing all or most of your teeth, we can combine dental implants with dentures to provide you with the most stable full smile replacement available. Using an average of four to six dental implants, we can mount a lifelike denture to restore your eating, speaking, and smiling.
All-on-4 Dental Implants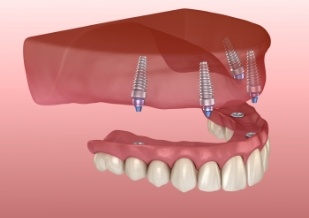 With All-on-4 implants, you can often receive a full denture on the same day that your implants are placed. This way, you never have to go without your teeth! All-on-4 uses only four implants that are placed at strategic angles and locations to make the most of the existing jawbone mass. Therefore, even patients who have experienced jawbone loss may be candidates for All-on-4.
Understanding the Cost of Dental Implants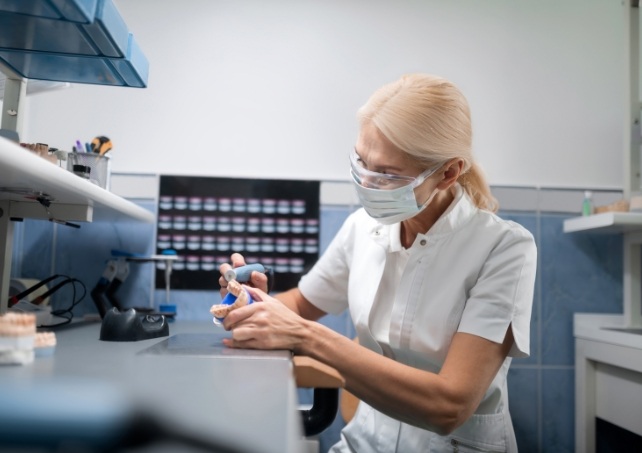 While dental implants tend to come with a higher price tag compared to other options, their longevity and lifestyle benefits may even save you money in the future. Because no two smiles are the same, the only way to receive a precise cost for your dental implants is to visit our dental office for a consultation. Dr. Javeed will give your mouth a thorough examination before providing a personalized treatment plan that includes the overall cost.