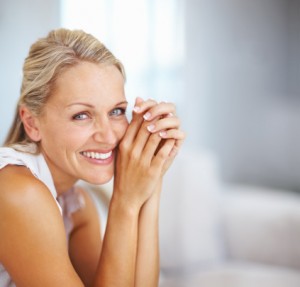 We all understand the importance of brushing and flossing our teeth, visiting the dentist, and taking care of our oral health in general. Despite our best efforts, however, we aren't always able to prevent complications like cavities, tooth loss, or injuries. Fortunately, Dr. Asra Javeed and the team at Smile Care Family Dentistry are here to help with restorative dentistry solutions in Virginia Beach, VA and the surrounding areas.
Returning Your Smile's Strength, Beauty & Function
There are a variety of ways that our smiles sustain damage. Athletes often chip, fracture, or lose a tooth during gameplay (though the risk of this kind of injury is substantially diminished when players wear custom athletic mouthguards). Acid-causing bacteria can lead to tooth decay, and bruxism (teeth grinding) can cause uneven enamel erosion. Whatever your unique case may be, you can rest assured in the knowledge that we offer a treatment perfectly suited to your needs.
We offer an all-inclusive range of restorative dentistry services designed with your healthiest, most beautiful smile in mind, including the following:
Because we only utilize the latest in dental technology, equipment, and materials, you'll never have to worry about conspicuous dental work following treatment. Your crown, bridge, denture, or filling will look and feel completely natural, allowing you to return to your life in comfort and confidence.
Schedule Your Restorative Dental Visit Today
Whether you are looking for a simple filling to repair a decayed tooth or you want to learn more about replacing missing teeth with dental implants, we're here to help. Contact our office in Virginia Beach, VA today to schedule your visit with Dr. Javeed, your restorative dentist, and her experienced, highly educated team. We can't wait to show you what a difference our restorative dentistry services can make in your smile and in your daily life. Our family-friendly practice warmly welcomes patients from throughout Virginia Beach and the surrounding areas, including Norfolk, Chesapeake, and more.