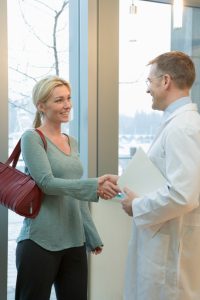 When it comes to comprehensive dental care, you need a dentist who is in-network with your dental insurance to ensure you receive affordable care. At Smile Care Family Dentistry, we are proud to be a MetLife dentist in Virginia Beach. As an in-network provider for MetLife, we will help you save thousands each year when it comes to your dental care. No matter if you need a regular dental cleaning and checkup or a more invasive treatment, we will help you maximize your dental insurance benefits to keep out-of-pocket-costs to a minimum.

Your MetLife Dentist
MetLife dental insurance is among one of the top dental coverages in the United States. MetLife features a dental plan that is specifically designed to help you save money on dental services when choosing an in-network dentist. You have the freedom to choose from thousands of participating general dentists and specialist while keeping out-of-pocket costs low. With the ability to use in-network dentists, like Smile Care Family Dentistry, you will enjoy comprehensive care that stays within your budget.
Complete Dental Services
As a MetLife dental provider in Virginia Beach, we offer complete dental services for the entire family. As a general dentist, we offer the preventive care your family needs to develop and maintain healthy, beautiful smiles. From regular checkups and dental cleanings to yearly x-rays and oral cancer screenings, we will work to ensure optimal oral health.
However, we understand that sometimes your teeth become damaged, which is why we offer restorative dentistry. When damage occurs, we will restore the health and function of your teeth to promote the longevity of your smile. We offer common procedures like root canal therapy and fillings, while also offering more extensive services, like dental implants.
To ensure your smile looks its very best, we also offer an array of cosmetic services. We create customized treatment plans to transform an imperfect smile into a smile of perfection. We use the best advancements in dentistry to produce high-quality results to meet your goals. No matter if you need a simple teeth whitening treatment or want more drastic results with porcelain veneers, we have the service that is right for you.
Since everyone has unique dental needs, we also offer many specialized and advanced services, including periodontal therapy and bruxism treatments. We even offer TMJ treatment to help enhance the function of the jaw while minimizing discomfort.
As a family dentist, we believe in always being available for our patients. We provide emergency dental care during times of emergency. We understand just how stressful a dental emergency can be. We are here for you to help ease your fears while treating the emergency.
Your Dentist for Affordable Care
All too often people avoid going to the dentist because of the cost of care. We do not want our patients to put their oral health at risk due to finances. We are proud to make dental care more affordable and accessible as an in-network dentist for MetLife. Contact our office today to schedule an appointment.