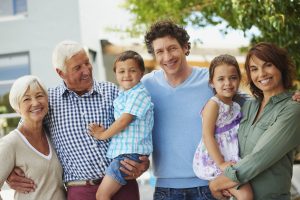 If you've been searching for a dentist that can take care of your family's smiles and accepts Humana dental insurance, then your search ends here. Smile Care Family Dentistry is pleased to offer a wide range of dentistry services so you can find everything you need under one roof. Whether you are bringing in your son or daughter for their very first visit or you need to see Virginia Beach dentist Dr. Javeed for a dental filling or crown, you can be certain the treatment you receive will be provided expertly and compassionately.
Convenient Comprehensive Care
The foundation of our dental care rests on prevention. Dr. Javeed and her team of dental hygienists and dental assistants know that if they can prevent dental problems, then you are well on you way to enjoying good dental health. With this in mind, we encourage all of our patients to see the dentist at least twice each year for dental checkups. Yes, the hygienist will clean and polish your teeth, removing surfaces stains for a brighter smile. But in addition to that, we also carefully examine your teeth for early signs of decay and we evaluate the condition of your gums. The earlier we find any problems, the sooner we can treat. This way, we can usually perform a far less invasive procedure, which saves you time, money and hassle.
Restorative and Cosmetic Dentistry for Your Best Smile
If we do find a concern, you have nothing to worry about. We certainly have the restorative treatment you need, and we are happy to work with your Humana dental insurance, as well as many other PPO plans. Alternatively, we can work out a payment plan that will work for your budget. We don't let money stand in the way of providing you with the restorative dental care you need.
Our restorative services include:
Tooth-colored fillings
Porcelain Crowns
Partial and Full Dentures
Dental Implants
Root Canal Therapy
Crown and Bridge
Although most dental insurance plans do not cover cosmetic dentistry services, treatment that enhances the appearance of your smile could be a worthwhile investment. We offer take-home teeth whitening kits to improve the brightness of your smile and porcelain veneers to conceal imperfections and create an entirely new smile.
Call Our Office Today
If you need to schedule a dental checkup or any other type of dental service for you or another member of your family, then contact Virginia Beach Humana dentist Dr. Javeed at Smile Care Family Dentistry.