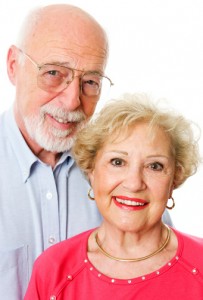 Are you dealing with a missing teeth problem? You're not the only one. Missing teeth are a part of millions of people's problems. Missing teeth can be terrible for your oral health for many reasons, including inviting bacteria to throw a party. We don't like bacteria parties, and neither should you. Bacteria that is left untreated can leave your mouth in pain and disease that must be tended to. The easiest way to alleviate the pain and frustration that missing teeth can cause is through dental implant treatment. Dental implants are permanent fixtures that are surgically attached to your jawbone so you no longer have to worry about uncomfortable and unsightly spaces in your mouth. It's become quite the popular procedure for people with missing teeth and it may just be the treatment you need to enjoy a happy life. Our office in Virginia Beach, VA is ready to take your smile to the next level and give it the comfort it once enjoyed.

What's The Big Deal With Dental Implants?
Dental implants are a huge deal for those with missing teeth. Think about the daily struggle of living with missing teeth. There are a lot of tasks we would consider menial with a mouth full of teeth, including eating, drinking, heck, even speaking. For those that suffer with missing teeth, these tasks become quite difficult to complete. Think about it — how hard do you think it is to chew with missing teeth? It's pretty difficult! Depending on what teeth are missing it can almost be impossible. You don't want to sip soup through a straw for the rest of your life, do you? There are so many types of delicious foods you should enjoy, and not being able to eat them because of missing teeth is unfair to you.
Dental implants can be your savior. You'll never have to worry about them going missing because they're permanent. They are surgically attached to your jawbone. There's no messing around when it comes to this procedure — it's treatment for the long run. A smile that will last you for the rest of your life is something we want you to take advantage of. We don't want you hiding your smile when you should be showing it off for people to see. Happiness starts with a beautiful smile, and we can get yours looking and feeling great. If you think dental implants may be just what the doctor ordered, we invite you to visit our office and sit down with Dr. Javeed to see if you're a viable candidate for dental implants
Schedule Your Appointment Today
Dental implants can be the difference your smile needs to show off a beautiful set of pearly whites. Our Virginia Beach, VA office welcomes everyone from all over the area, including Salem, Lynwood, Norfolk, Bay Island and beyond. Give your mouth the treatment it needs with dental implants!