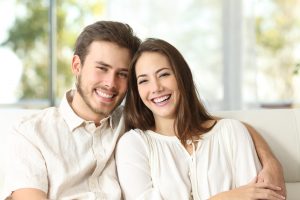 When it comes to your dental health, you need to practice proper oral hygiene and maintain semi-annual appointments with your dentist. However, many people delay preventive care because they are concerned about the cost of services. At Smile Care Family Dentistry, we understand your concern. We strive to make dental care more accessible and affordable, which is why we are proud to be an Aetna Dental dentist in Virginia Beach. As an in-network dentist, we will help keep your out-of-pocket costs to a minimum while maximizing your dental benefits.

Aetna Dental Dentist
Dental insurance is different than medical insurance, which is why you cannot use your medical insurance for the services you receive from the dentist. The purpose behind dental insurance is to stop problems before they begin. This is why most dental plans cover the cost of preventive care in full. On the other hand, medical insurance is designed with a focus on treating complications that result from injury and illness as they occur. This increases the overall cost of medical coverage.
Aetna Dental believes prevention is the key to maintaining dental health. Since 1853, the company has been committed to providing individuals and families with innovative services to maintain oral health. As a Virginia Beach dentist, Dr. Asra Javeed is dedicated to providing quality, affordable dental care by working with Aetna Dental.
Complete Dental Services
At Smile Care Family Dentistry, we provide complete dental services to help you make the most of your dental insurance. We offer the general dentistry services you need to protect your teeth and gums from damage. In addition to preventive cleanings and checkups, we also provide dental sealants, periodontal therapy, and oral cancer screenings. We can also help to prevent complications caused from certain conditions, such as bruxism and TMJ disorders. Depending on your exact dental policy, you could pay nothing out-of-pocket for these services.
However, if there should come a time when you need to have your teeth repaired, we offer a wide range of restorative services. In addition to tooth-colored fillings, root canals, and porcelain crowns, we also provide effective solutions for tooth replacement. We offer dental bridges and crowns, dentures, and even dental implants to regain a complete, healthy smile. We will file the necessary claims with your insurance to keep unforeseen costs to a minimum.
With the appearance of your teeth equally as important as your oral health, you will find many cosmetic services at our office as well. No matter if you need teeth whitening, veneers, or porcelain crowns, we will ensure your smile looks its best.
As a trusted dentist in the area, Dr. Javeed is always here for her patients, even during emergencies with same-day appointments. When a dental emergency strikes, she accommodates her patients with same-day care to quickly and effectively treat the situation.
Your Aetna Dental Dentist
Your life is hectic enough as it is. You do not need your dental care to complicate things further. Choose an in-network dentist with Smile Care Family Dentistry. Contact our office today for an appointment to maximize the value of your dental benefits.