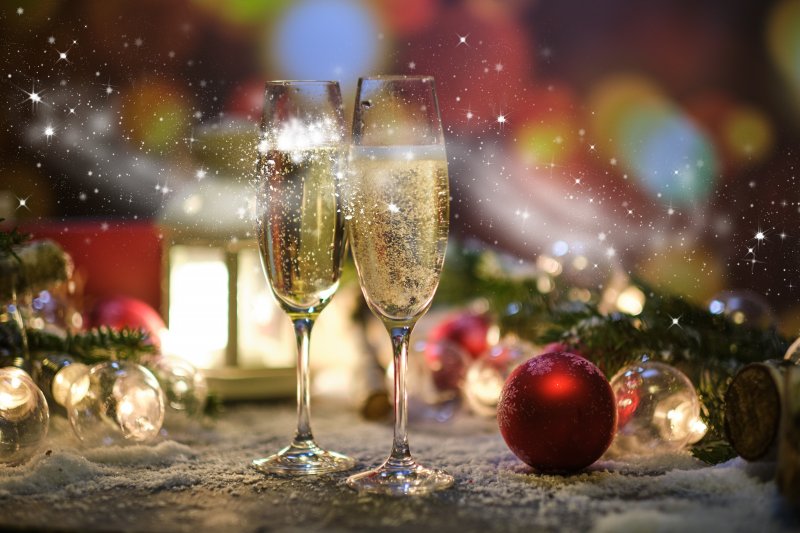 Now that 2021 is coming to a close, it's about time that you start thinking up some New Year's resolutions to implement into your life. Whether you're thinking about drinking more water, spending extra time at the gym, or reading more books, they are all great ways to make progress in your life. If you're still struggling to come up with one, or you want to add a few more, you're in luck! Here are some ideas for New Year's resolutions that will benefit your smile.
Attend Regular Checkups
This may seem straightforward, but many people fall out of the habit of seeing their dentist on a regular basis. About a third of Americans do not see their dentist on a yearly basis. Even if your teeth feel and look great, it's still important that you are attending regular checkups every six months. This way, issues can be detected early on, and you can rest assured that your smile is as clean and healthy as possible.
Floss More Often
Even if you are a diligent brusher, this isn't quite enough to keep your teeth safe from plaque and cavity-causing bacteria. Dental floss helps to remove food particles and plaque from between the teeth and beneath the gumline in order to prevent tooth decay and gum disease. Try placing a container of floss by your toothpaste so you don't forget!
Limit Sugary Sweets
The amount of sugar you consume has a direct link to the number of cavities that you get. By swapping out your sweets for sugarless gum or switching from soda to sparkling water, you can work towards having stronger, healthier teeth.
Don't Smoke
The Centers for Disease Control and Prevention (CDC) reports that smoking doubles your risk for gum disease. Smoking is also the cause of so many other health issues, some being life-threatening! The best thing to do is drop the tobacco products all together. Try employing a replacement activity that can help to ward off cravings, and talk to your friends, family, and dentist about the best way for you to quit for good.
Enjoy Tooth-Friendly Snacks
It may be tempting to reach for a bag of chips or crackers when your belly starts rumbling, but your teeth will pay the price over time. If you feel hungry, try having something that will benefit your smile, like nuts, cheese, yogurt, baby carrots, or apple slices.
This coming year, put more thought into your smile. By taking steps to eliminate bad habits, your smile will thank you!
About the Author
Dr. Asra Javeed earned her Doctor of Dental Medicine from Boston University School of Dental Medicine and is committed to continuing education to keep her knowledge and skills sharp. She has received numerous awards recognizing her accomplishments, including her expertise in oral pathology and her clinical and academic pursuits. For more information or to schedule an appointment at her office in Virginia Beach, visit her website or call (757) 498-6420.