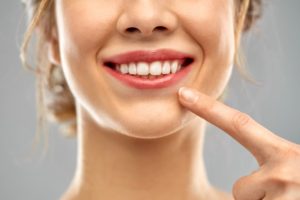 Have you always wanted a movie-star perfect smile, but just never got around to visiting your dentist in Virginia Beach to make it happen? Well, now that a new decade is upon us, it's the perfect time to get that cosmetic treatment you've been wanting to get the beautiful smile you deserve. Keep reading to learn how your dentist can transform your grin with a few simple procedures.
The Effect of Having a Beautiful Smile
Everyone wants to have a bright and gorgeous grin. While it might seem like cosmetic dentistry will only help the aesthetics of your smile, that couldn't be farther from the truth. Boundless research has demonstrated that people with beautiful smiles are almost universally perceived as more attractive, successful, and intelligent. Just think of what it could do for both your professional and personal relationships!
If you're looking to improve your self-confidence in 2020, getting a smile makeover would be just the way to do it. Plus, you'll be able to avoid the January rush at the gym. Your new smile will be the first thing people notice about you, and you won't even have to exercise to achieve it!
How You Can Beautify Your Smile
Thanks to cosmetic dentistry, there are all sorts of options out there to get the smile you want in the new year, such as:
Porcelain Veneers
These thin ceramic shells cover the front of the teeth to mask several kinds of aesthetic and even structural imperfections, like chips, cracks, gaps, and stains all at the same time.
Teeth Whitening
If your discolored teeth have been getting you down lately, try professional teeth whitening. These take-home kits use custom trays and a more powerful bleaching gel than anything you can find in stores. Together, they deliver results you can really be proud of.
Invisalign
Want to correct your crooked teeth by the end of 2020 without wearing awkward metal braces? Invisalign clear aligners gently and discreetly shift your teeth into a straighter position in significantly less time than traditional braces. Additionally, they're removable, so they can fit into any lifestyle.
Smile Makeovers
Maybe you have so many flaws in your smile that you don't know where to start treatment. That's why your dentist offers smile makeovers, which are treatment plans customized to fit your unique dental situation. Using a combination of several cosmetic treatments, your dentist can grant you a smile you can't wait to show off to the world.
Call your dentist in Virginia Beach today to schedule a cosmetic consultation today. Get the smile you've always wanted in the new decade!
About the Author
Dr. Asra Javeed is a graduate of Boston University's School of Dental Medicine, where she was elected to the prestigious Omicron Kappa Upsilon Dental Honor Society. She has also received numerous awards recognizing her accomplishments, including her expertise in oral pathology. She keeps up to date with the latest that modern dentistry has to offer by taking extensive continuing education courses. Her practice offers all of the cosmetic treatments described above. To learn how you can get a brilliantly beautiful smile in 2020, give her office a call at (757) 498-6420.