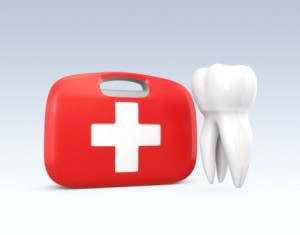 Emergencies don't make appointments. And even if they did, they wouldn't happen at a convenient time, because how can there be a convenient time for an emergency? That's why experts recommend practicing what you should do in case of an emergency. So, if you or a loved one is having a dental emergency, this is what you should do: call 757-383-8974 for the Virginia Beach emergency dentist, Smile Care Family Dentistry. Dr. Asra Javeed and her staff provide emergency dental care in Virginia Beach, VA.
What is a Dental Emergency?
Basically, a dental emergency is any problem that necessitates immediate treatment by a dentist to save a tooth, stop continuous bleeding or relieve serious pain. Some of the more recognizable dental emergencies are:
A knocked out tooth
A tooth that is suddenly loose or out of alignment
Teeth that are cracked or fractured
An injury inside the mouth, such as a cut or puncture wound
A severe toothache, which may indicate infection or an abscess
A temporary crown that is broken
Regardless of the type of dental emergency you are experiencing, the team at Smile Care Family Dentistry is ready to help. When you call our office at 757-383-8974, we'll talk to you about the nature of your emergency and set a time for you to come in to our office. Over the phone we can offer tips for the best way you can handle your emergency until we see you. We always try to see patients who have emergencies as soon as possible, even the same day if the situation warrants.
Call Our Office Today
You can take comfort in knowing that when you are having a dental emergency, you're not alone. Dr. Javeed and the team at Smile Care Family Dentistry are ready to help with emergency dentistry at a moment's notice if necessary. Of course, we also offer outstanding general, restorative and cosmetic dentistry treatment, as well. We are proud to serve families from Virginia Beach, VA, and the surrounding areas, including Norfolk, Chesapeake, and beyond.