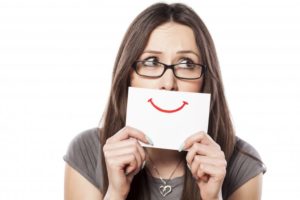 Are you concerned about the white spots on your teeth? While you may be annoyed by these small formations, it's highly unlikely that you should be concerned about any possible damage or harm they could cause. If you're wondering why they've decided to appear before your corporate presentation that will undoubtedly put you in the spotlight, it can be due to a variety of reasons. Fortunately, these spots can be remedied and prevented. Find out dental fluorosis treatment or other proven methods can restore your smile before all of the focus is on you.
What Are White Spots?
When small white flecks appear on your teeth, these spots can negatively impact how you feel about your smile. White spots appear on the surface of your teeth and are most often a different shade than your original tooth enamel, causing them to stand out. The reasons behind white spots are many, but luckily, they are not dangerous.
What Causes Them?
When talking to a cosmetic dentist about why white spots have developed on your teeth, they might tell you the reason is due to:
Dental Fluorosis – When exposed to large amounts of fluoride as a child, this can lead to the enamel of your teeth becoming discolored. While fluoride is beneficial at strengthening enamel and preventing tooth decay, it can be harmful if too much is used or ingested. It is not only found in toothpaste, but it's also in drinking water and certain supplements.
Enamel Hypoplasia – If you have a nutritional deficiency, it is likely you'll experience enamel hypoplasia. This results in white spots on the teeth because of fewer minerals existing in certain areas of your smile. Your risk for tooth decay increases, and your spots will range in color from milky white to brown or yellow.
Bacterial Plaque Accumulation – Also known as demineralization, this occurs when harmful bacterial plaque accumulates on your teeth and results in decay. The reason for this type of problem is usually because of poor oral hygiene exhibited by both children and adults.
What Are Some Ways to Treat White Spots?
To safely and effectively treat white spots, there are a few different methods your cosmetic dentist can take depending on your individual needs. Some of these include:
Enamel Microabrasion: This requires your dentist to remove some of the enamel from your teeth, as it will lessen the prominence of the white spots.
Teeth Whitening: Consider a popular cosmetic treatment for people wanting to brighten their smile, teeth whitening or bleaching can reduce the appearance of white spots, as well as other stains and discoloration. You can seek treatment from your dentist or by purchasing over-the-counter whitening kits.
Veneers: Another prominent cosmetic service is porcelain veneers. These thin coverings fit snugly over your tooth's surface, hiding any flaw or imperfection existing on your tooth. It's important that you have a highly skilled dentist perform this procedure to ensure your smile looks completely natural.
Topical Fluoride: If you have enamel hypoplasia, your dentist can apply fluoride to your teeth to assist in strengthening enamel and preventing tooth decay.
What Are Some Tips for Future Prevention of White Spots?
In order to keep white spots from appearing in the future, follow these tips:
Don't consumer water with fluoride
Use the appropriate amount of toothpaste (ages 3 and under should use no more than a grain of rice or a smear, whereas, children over the age of 3 should use no more than a pea-sized amount of toothpaste)
Limit sugary and acidic food and beverage intake
Maintain regular dental appointments to ensure your smile is in the best of health
Don't be dragged down by your smile any longer. By following these tips and seeking the appropriate treatment methods, you and your dentist can put your oral health back on track and eliminate white spots for good.
About the Author
Dr. Asra Javeed received her Doctor of Dental Medicine degree from Boston University School of Dental Medicine. She has received various awards for her accomplishments, including her expertise in oral pathology and her clinical and academic pursuits. Offering preventive, restorative, and even cosmetic dentistry services, she and her team can eliminate flaws and imperfections and have you seeing a new and improved smile. For questions about our services, visit our website or call (757) 498-6420.