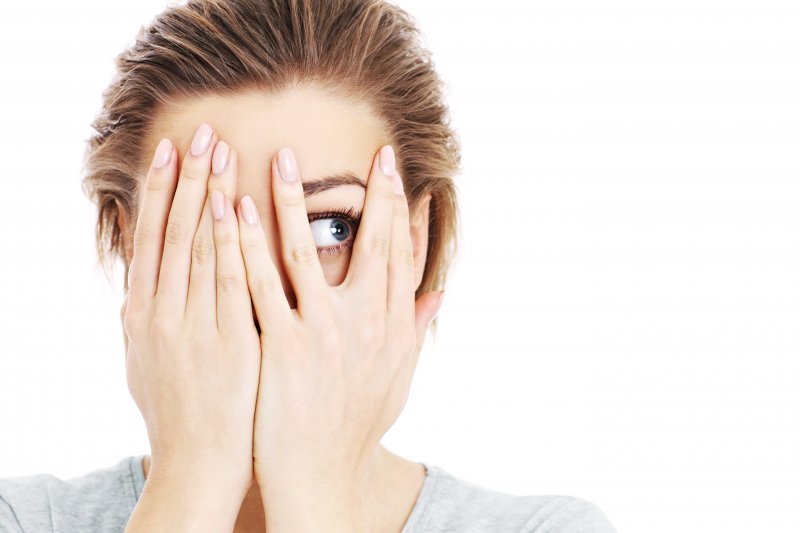 Halloween is certainly one of the scariest times of the year. From haunted houses to scary movies to fun pranks, it's exciting to get into the spirit of All Hallows' Eve and find amusement in the things that easily frighten us. However, there's one place that terrifies people year-round, even though there's no reason to be afraid of it – the dentist's office. Although it may not seem like a big deal, here's how dental fear can affect your oral health and why you shouldn't let it prevent you from regularly seeing your dentist.
The Problem with Dental Fear
Being fearful of something is not a problem in itself. After all, we all have something we're afraid of! The real problem is whether or not you allow that fear to control your behavior. Unfortunately, that's what happens to most people with dental fear. It keeps them from seeing their dentist on a regular basis, leaving them more prone to decay, cavities, gum disease, and other oral health issues. It's never a good idea to put off cleanings and exams, as doing so can increase your chances of needing more complicated dental treatments down the line.
Why You Should Regularly See Your Dentist
Are you thinking about skipping your dentist appointment because of dental fear? Here are some of the most important reasons why you should see your dentist regularly:
Oral Cancer Screening
Did you know that your dentist checks for oral cancer at every bi-annual visit? It's a severe disease that can become life-threatening if left untreated. To aid in early detection, your dentist will search for signs and symptoms of oral cancer. If caught during the early stages, it's often easily treatable!
Dental Cleaning
Even if you're diligent about brushing and flossing, the nooks and crannies can't be cleaned without professional help. A regular dental cleaning takes care of plaque, tartar, and bacteria before it becomes destructive. It's also more affordable than a filling, so try not to miss your bi-annual cleaning!
Gum Disease
If plaque and tartar build up, it can lead to an infection known as gingivitis. This chronic state of gum inflammation is one of the first signs of gum disease. By attending regular cleanings, your dentist can catch and address gingivitis before it becomes more severe.
Detect Underlying Problems
A crucial part of your checkups is getting your teeth and jawbone x-rayed. These images allow your dentist to see what's happening beneath the surfaces of your mouth. That way, they can detect and treat underlying issues that are otherwise invisible to the naked eye.
Tips to Overcome Dental Fear
If you're experiencing dental fear, here are some ways you can overcome it:
Practice relaxation techniques (stretches, meditation, or deep controlled breathing)
Ask your dentist about their sedation dentistry options
Bring a friend or family member with you during your appointment
Being afraid of the dentist is very common, but don't let it prevent you from seeking the treatment you need. Use the tips outlined above to help you overcome your dental fear this Halloween – your smile will thank you!
About the Author
Dr. Asra Javeed earned her Doctor of Dental Medicine from the Boston University School of Dental Medicine. She is passionate about providing exceptional, state-of-the-art, compassionate dental care in a friendly and caring environment. If you have dental fear, Dr. Javeed and her team at Smile Care Dentistry will do everything they can to make your experience as comfortable as possible. Visit our website or call (757) 498-6420 to schedule an appointment!