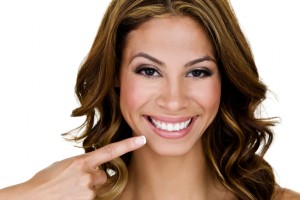 Healthy teeth are crucial to a happy, successful life. But having a smile you feel great about means more than making sure it's healthy and decay-free — you want a confident, dazzling smile you can't wait to show off. Unfortunately, even slight aesthetic problems can put a real damper on the way you feel about your smile. The good news is that there's an accessible solution to chipped, worn, misaligned, stained or otherwise imperfect teeth — it's an area of dentistry that focuses on the cosmetics of your smile rather than the function. Learn more about Dr. Asra Javeed, the cosmetic dentist Virginia Beach trusts, today!
Cosmetic Dentistry Helps You Achieve Your Best Smile
Smile Care Family Dentistry has already helped countless patients achieve their best, most dazzling smiles — which of the following cosmetic services could your teeth benefit from this fall?
Teeth Whitening in Virginia Beach, VA
Years of living really take a toll on the shade of our teeth. But if you're like us, you wouldn't trade a single cup of coffee or bite of delicious chocolate — that's why teeth whitening treatments are a wonderful solution for discolored or dingy teeth. When it comes to brightening smiles, Dr. Javeed prefers the dramatic, safe results offered by take-home whitening treatments. More powerful than what you can get over-the-counter at the drugstore, these treatments come with a tray that's specially fit to your unique mouth. You wear them for 30 minutes daily, and the treatment lasts about two weeks. Once it's over, the result is a beautifully white smile you won't ever want to hide again.
Beautiful Porcelain Veneers for Virginia Beach Neighbors
If you're dealing with the damaging aesthetic effects of chipped, cracked, stained or misaligned teeth, porcelain veneers are your permanent smile enhancers. Made from thin pieces of high-quality dental porcelain, veneers hide common imperfections to create beautiful, natural-looking smiles. And because porcelain never stains, many like to think of them as permanent teeth whiteners, too. How wonderful does that sound?
Tooth-Colored Fillings Provide Discreet Results
If you've got a cavity, it has to be filled — but it doesn't have to be filled with silver. Dr. Javeed can give you a tooth-colored filling for the same excellent repair without marring your smile in the least. In fact, even you probably won't be able to tell where the cavity was once it's repaired with a tooth-colored filling.
Schedule Your Cosmetic Dentistry Appointment Today
If you're interested in learning how your smile can be improved with cosmetic dentistry, don't hesitate to call us today. We'll schedule your convenient appointment with Dr. Javeed, and you'll be one big step closer to having the gorgeous smile you deserve.