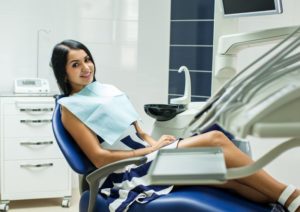 It's easy to put off seeing your cosmetic dentist. With so much happening at the end of the year, time gets away and before you know it, the new year has arrived. While you may not think much about it, the moment the clock strikes midnight on December 31, your dental benefits vanish into what seems like thin air. Although you can't prevent it from happening, you can make sure your insurance company doesn't get even more of your money than they already receive each month. Find out how you can use your benefits to your advantage and finally enjoy ringing in the new year.

Poof! Your Dental Benefits Are Gone
It might seem like you're looking for lost keys when trying to figure out what happened to your dental benefits, but unlike keys which are most often found, your insurance company will snatch any unused benefits, happily taking the money you left behind. Not only do you pay a monthly premium for access to your plan, but if you leave any available money at the end of the year, your insurer will morph into The Grinch and take it away.
With millions of people falling victim to this realization, don't let your money add to the billions of dollars that are lost. Here are a few ways you can keep more money in your pocket and still achieve a healthier, more beautiful smile.
Get That Checkup!
Don't avoid the dentist any longer. While it may be the end of the year, make time to get your second checkup and cleaning. Why? Because most dental insurance companies pay 100% for preventive services. This means, your dental checkups and cleanings are covered in full, allowing you to take care of your teeth and gums and prevent any additional problems from occurring in the future. Plus, the money you would spend on a visit to the dentist's office can now be put toward a special gift for your child this holiday season.
Don't Fall Victim to Increasing Fees
Your insurance company can paint a pretty picture that makes it seem as if when you enroll, your benefits will always be the same. Unfortunately, this is not true, and should they decide to increase fees with the new year, you could be looking at spending more each month on your premium and saying goodbye to certain benefits.
Don't wait to see if the tooth extraction you desperately need will be possible next year. Go ahead and schedule to have it removed now and have the confidence of knowing you're covered.
Your dental insurance plan is your own. You pay for it every month, so you should reap the benefits it offers, right? This is why it's best to make the most of your plan. Unsure what you should do before the year is up? Speak to a member of your dental team today to find out ways you can use your coverage, so more money ends up in your pocket and not in the hands of the insurance company.
About the Author
Want to save more money and still receive the high-quality dental care you deserve? Dr. Asra Javeed encourages all patients this time of year to take full advantage of their dental insurance benefits. Why? Because they expire at the end of each year! Offering a wide range of comprehensive services, Dr. Javeed can provide a general cleaning, restore a smile with dental crowns or fillings, and even provide periodontal therapy for patients needing to repair their gums. To find out how you can make the most of your benefits before it's too late, visit our website or call (757) 498-6420.