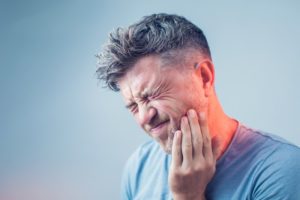 Dental emergencies always seem to strike at the most inopportune times, whether you're on vacation, enjoying a night out with friends, or it's simply the weekend and your dentist is closed. When this situation happens, you need to be aware of what to do. The first thing should be to call your emergency dentist and, if they're not open, leave a voicemail detailing your situation. But how can you tell when it's an emergency and when it's something normal? Here are a few signs to look out for that tell you whether you have a dental emergency on your hands.
You Knocked Out a Tooth
A knocked-out tooth is arguably the most urgent of all dental emergencies. Once the tooth has been dislodged, you have an hour at most to get it successfully re-implanted before the tooth becomes no longer viable. Store it in your cheek pocket or a container of milk until you can get to your dentist. If they're not open, it's fine to head to your local emergency room.
You Have Loose Teeth
Loose teeth are a fairly common symptom of advanced gum disease. By this point, bacteria in your mouth have attacked the structures that keep your teeth firmly anchored in place, resulting in wiggly or shifting teeth. Even if you're not in pain, you should still seek treatment from your dentist right away for loose teeth. If you don't, it could cost you your teeth!
You're Bleeding from the Mouth
Oral bleeding that lasts longer than 15 minutes is considered a dental emergency. Get the bleeding under control by applying pressure with a piece of gauze or cloth. You should still see your dentist even if you are able to completely curb the bleeding. That way, they can diagnose what caused the bleeding in the first place and determine whether any further treatment is necessary.
You're in Severe Pain
If your tooth hurts so badly that it interferes with your ability to eat, sleep, or go about your daily life, then it's a dental emergency. This is especially true if your toothache doesn't respond to store-bought pain medication. In that case, you should call your emergency dentist as soon as possible so they can get you out of pain. Your toothache may be the result of a cavity, gum disease, or other infection deep within the tooth.
Since dental pain can be fairly common, it can be difficult to determine whether you should call your dentist for it. If you meet any of the conditions listed above. It would be an excellent idea to contact your dentist sooner rather than later. It could end up saving your tooth!
About the Author
Dr. Asra Javeed obtained her Doctor of Dental Medicine degree from Boston University Goldman School of Dental Medicine. During that time, she was elected to the prestigious Omicron Kappa Upsilon Honorary Dental Society. Her practice in Virginia Beach will do their utmost to see you on the same day you call with a dental emergency. If you're in any of the situations described above, contact Smile Care Family Dentistry at (757) 498-6420.